3 Things That You Cannot Include In Your Will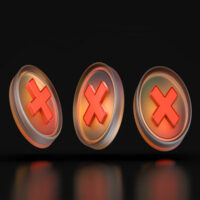 When estate planning, there are several tools that you can use to meet your ultimate objectives of ensuring your estate goes to whom you choose, that your beneficiaries will be taken care of, and that your loved ones may not have to suffer costly legal battles when you are gone. You may decide to have a will as a part of your estate plan. If your thought is to only use a will, though, there are some important things to know. First, how a will works, and then it is critical to understand what a will can and cannot do for you.
Putting together a comprehensive estate plan is an essential task. Not only will an estate plan ensure that your assets and wealth are handled to your preferences, but it can also protect your loved ones. Considering the importance of an estate plan, it is best that things are done right. Relying on an internet website is likely not going to serve you well.
The Villages, FL, estate planning attorneys at Millhorn Elder Law Planning Group can help you create an estate plan that works for you and will meet your goals. Feel free to connect with an attorney at Millhorn Elder Law Planning Group today if you have questions about wills or other estate planning tools.
What Can A Will Not Do? 
A will is a legal document where you can put instructions for how you want your estate to be distributed. After one's death, a will goes through the public process of probate, where the court will interpret what is in the will and then start the process of administering your estate.
It is essential to understand that while a will can be an important part of an estate plan, only having a will alone may not be the best approach for your needs. It may not perform exactly how you want, and considering it must go through probate, this can be a lengthy process that is also expensive for your heirs.
Additionally, the following three things can not be taken care of with a will. 
Taking Care of Pets 
You love your pets, and you want to ensure that if anything happens to you, they are taken care of. However, you cannot provide for them through a will. Instead, if you open a pet trust for them, you can fund this and provide specific instructions so that the care of your pet is accounted for if you are no longer around to provide it.
End-of-Life Planning and Funeral Direction 
As stated earlier, a will must go through probate, so this means that if you only have information on funeral planning in your will, that information will likely not be honored. The time it is going to take to go through probate after you pass makes a will a less-than-ideal place for such requests. Here, it is helpful to give an estate representative or trusted loved one that would be handling your funeral those directions.
Disinherit Insurance Beneficiaries 
If you determine that a particular insurance beneficiary should be changed, you cannot accomplish this with a will. It will be necessary to connect with the company holding the policy to make those changes. This is also true for individuals named on bank accounts.
Speak to a Florida Will and Trust Attorney Today 
To learn more about estate planning in the Sunshine State, please call the Florida estate planning attorneys at Millhorn Elder Law Planning Group today to schedule a free consultation at 800-743-9732.
Source:
leg.state.fl.us/statutes/index.cfm?App_mode=Display_Statute&URL=0700-0799%2F0736%2FSections%2F0736.0408.html