Administration Of A Foreign Will In Florida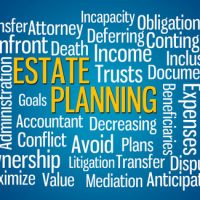 Many people consider Florida a prime location to move after retirement. Because these people may have spent their adult lives in another state, it is likely that they already have their estate planning documents, such as wills, drafted in another state before they move to Florida. If a person dies after residing in Florida for a period of time, and his will is presented for probate in a Florida court, the will may not be able to be probated.
Generally, Florida courts recognize the validity of wills drafted in other jurisdictions, referred to as foreign wills. If the will meets the legal requirements of the jurisdiction in which the will was drafted, a Florida court will honor the will when it is presented for probate.
The exception to this rule is that if the will is holographic or nuncupative, the will cannot be accepted as valid in Florida, even if it was valid under the law of the jurisdiction in which the will was drafted and executed. A holographic will is one written by a person in his own handwriting, and may not be witnessed by others. A nuncupative will is an oral will that is not recognized in most states. A Florida court would not admit these wills to probate because Florida law does not recognize these forms of wills under its own laws. If the will is invalid for any other reason under Florida law, it cannot be admitted to probate.
If the foreign will passes real estate in another jurisdiction, administering the estate can become more difficult because the will needs to be admitted into probate in each jurisdiction. In order to avoid this issue, upon moving to Florida, a person who owns property in other jurisdictions should consider putting all property that is located in other jurisdictions into trusts. The property can also be distributed in other ways that avoid probate altogether. In order to ensure that these steps are in his best interest, the person needs to speak with an experienced estate planning attorney first.
Failing to update a will when you change residencies and move to another state could mean that if your will is found to be unacceptable, a previous will may take effect, even if it no longer represents your wishes as to the distribution of your assets.
In updating a will, it is important to consider naming a person who lives in the same state as the personal representative responsible for administering a will. Having a person in the same state serve in this role can save on a lot of expense and procedural difficulties.
Contact Us for More Information
If you are planning a move to Florida, or have recently moved to Florida intending to reside there, you need to review your estate planning documents to ensure the validity of the documents, and whether a Florida court will honor them after your death. For more information and to set up a consultation, contact an experienced estate planning attorney from the Millhorn Elder Law Planning Group located in The Villages, Florida.
Resource:
leg.state.fl.us/Statutes/index.cfm?App_mode=Display_Statute&URL=0700-0799/0734/0734.html