Appealing a Probate Order in Florida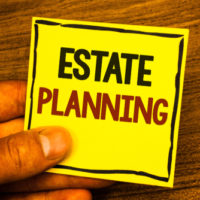 You've just learned that the probate court has ruled on your father's estate. There was no will, but you presented evidence to demonstrate your father's intentions and wishes to leave a majority of his assets to you. Despite your best efforts, the court has ruled that you are to receive far less than what you expected. Are you out of options?
Understanding Probate
There are several mechanisms to avoid probate. This includes tying up all assets in a trust. Otherwise, even if the decedent had a will, it is very likely that their estate will go through the probate process. A personal representative is appointed as point of contact with the court. The personal representative or the attorney they hire must file a petition for administration with probate court. Once filed, the PR or attorney should receive a hearing date. Next the estate must file a full accounting or inventory of all assets and liabilities the estate had and formally notify creditors. Once creditors have been paid, the estate must pay any estate taxes it owes to the State of Florida. Finally, remaining assets can be distributed to beneficiaries named in the will. If there is no will, interested parties can file a request for a hearing. At a final hearing the court has discretion in awarding amounts, if any, to interested parties, but they must make a showing of connection to the deceased.
The Appeals Process
Interested parties who believe a mistake has been made in probate court need to determine if a final decision was issued on the merits. A party cannot appeal from an interlocutory (uncomplete) order. There are multiple orders that can be appealed from a probate case. In the past, appeals have been heard regarding the appointment of a personal representative, the capacity of the decedent at the time they signed a will, the ability of a personal representative to enter an amendment to a codicil on the record, or argument about how a distribution was made, and whether or not that conformed with the decedent's will. It is important to remember that the appeals process is lengthy and time-consuming. There is no guarantee you will prevail on appeal, and you want to be sure you have a case worth pursuing before you file. Procedural rules applicable to appeals can be found in Rule 9.170 of the Florida Appellate Rules of Procedure. If you have questions about probate or whether you have grounds for an appeal, contact our attorneys at Millhorn Elder Law Planning Group.
Contact the Millhorn Elder Law Planning Group  
Whether you need help with drafting a will or appealing a probate order, our probate lawyers in the Villages at Millhorn Elder Law Planning Group are standing by to assist you. We understand this area of the law can be complicated, but estate planning is crucial. We specialize in assisting our clients with all facets of estate administration, and can help you too. Call today to schedule a consultation.
Resource:
rules.floridaappellate.com/rule-9-170/
https://www.millhorn.com/is-a-stand-alone-educational-trust-right-for-your-beneficiaries/