Did Aretha Franklin Leave a Will?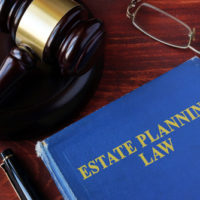 The Queen of Soul died way back in August 2018, but her estate is still being probated. The issue? We aren't entirely sure whether Aretha Franklin left a valid will to dispose of her property.
According to Yahoo, Franklin actually had three wills in existence at the time of death. Her family apparently believed that the famous singer had died intestate, meaning that she had never drafted a will. However, family members have found three wills since her death, including one under the sofa cushions in her living room. Two other wills, created in 2010, were located inside a locked cabinet. The one found under the cushions (and beside the loose change) was dated 2014.
Are the Wills Valid?
There's another wrinkle. The wills are all handwritten, and Franklin's lawyer does not know whether they are legally valid. The lawyer shared them with Franklin's four sons. Two of the sons are objecting to the wills.
Michigan does recognize handwritten wills (called "holographic wills") as valid. However, they must contain certain information, such as the testator's signature, and the key portions must be in Franklin's own handwriting. According to media reports, one of the 2010 wills appears valid, but the 2014 will might be missing Franklin's signature.
Franklin's niece is the estate executor and has so far remained neutral on whether any of the wills are valid. That is wise, since she has a duty to treat all heirs fairly. A judge will need to rule on the validity of the wills. According to The New York Times, the court is encouraging the sons to hire a mediator to resolve their dispute amicably.
Under the relevant law, Franklin's four sons will inherit the estate equally if the wills are struck down. Based on reporting, however, Franklin's oldest son would inherit far less under the 2014 will, which would give him an incentive to contest it.
Why Didn't Aretha Franklin Have a Will?
Adding to the frustration is the fact that Franklin had an attorney in the later years of her life who encouraged her to create an estate plan. However, the Queen of Soul reportedly always brushed him off.  That was clearly a mistake. A sensible, thorough estate plan would have clearly stated how Franklin wanted her assets distributed. If the estate plan was properly drafted, then any family disagreement should have been minimal.
Singer Prince also died without a will. As a result, constant fighting between his heirs has threatened to tear apart his business and estate. Will contests can also be very expensive and can easily swallow a large chunk of any estate.
With luck, Franklin's sons will reach an agreement on whether to challenge the wills, which could save them time and money. However, if any one of the wills is valid, then Franklin's wishes should control.
Don't Be Like Aretha
To avoid a mess like the one created by Aretha Franklin, we recommend that you draft a comprehensive estate plan with an attorney in The Villages. At Millhorn Elder Law Planning Group, our estate planning attorneys have helped many residents create a plan that disposes of their assets and sets up their loved ones for the future.
Contact us today. You can schedule a free consultation by calling 800-743-9732.
Resources:
yahoo.com/entertainment/aretha-franklin-did-she-died-150044436.html
nytimes.com/2019/05/24/arts/music/aretha-franklin-will.html
https://www.millhorn.com/women-have-unique-estate-planning-needs/