Events Triggering A Will Update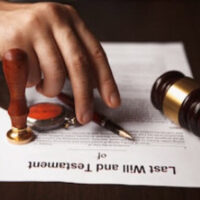 If you already have a will on file, you probably think your estate planning days are over. After all, you've already taken the time to inventory your assets, make a provision to charities and allocate distributions to your beneficiaries. Why would you need to update your will now? Actually, several events may necessitate revision. It is critical that you set aside time at least once a year to review the contents of your will, and end-of life planning documents. Doing so reaffirms that your wishes are accurately reflected in writing. If circumstances have substantially changed, contact Attorney Eric Millhorn at Millhorn Elder Law Planning Group.
Beneficiaries and Guardians
Maybe your family has grown by one or two this year. You might have a new niece, grandchild or great-grandchild, or a daughter in law you wish to provide for after your passing. This can easily be updated with an added provision in your will. On the other hand, maybe an unfortunate estrangement or incident has caused a rift or divide in your extended family, and someone you once designated as a beneficiary no longer seems fitting. It is critical that if your will no longer reflects your desires, especially considering asset distributions to potential beneficiaries, that you amend it as soon as possible. This is because whatever is written in the will overrides what your last thoughts may be, even if you share it aloud. It's also important that if you are the primary caregiver of a child, grandchild or minor relative that you set aside the time to designate a guardian for them in the unfortunate event of your passing. You can name a guardian for the minor child in your will, but it might make more sense to complete additional guardianship documentation as well.
Also, if a new purchase occurred in the past year (maybe you bought a new home, antique furniture or a boat) you should set aside some time to appraise the asset, inventory it and add it to your list of assets. Also decide to whom you would want to bequeath your new assets. In addition, if an asset you previously designated to a potential beneficiary has since been sold, you will want to remove it from your will. If you have a large homestead or dabble in real estate finance or flipping homes, you will want to leave explicit instructions in your will and end-of life documents about accessing critical documents, winding up business assets, and the like.
Personal and Intellectual Property
It is smart to take stock of your personal property like furniture, jewelry and appliances and compile a detailed  inventory. This process makes it easier to appraise your items, identify what you wish to keep, discard or donate, and decide how you wish to bequeath remaining items upon your death. Lastly, consider your intellectual property, such as electronic documents, stocks, bonds, financial accounts, and basic utilities. Consider providing written, password-protected instructions to your executor or personal representative about insurance accounts, life insurance or annuity plans, account numbers, financial accounts  and contact information. Despite its monotony, this step will save your estate attorney and your personal representative a lot of time and trouble in the future so that your estate may be closed expediently.
If you recently suffered a personal loss and a purported beneficiary is now deceased, you must make revisions to your will. If that beneficiary was assigned as your personal representative, you should choose a new one and also designate an alternate representative as soon as possible. If your spouse died, also review their will to determine what assets are to remain in trust and what assets they wished to be distributed after their passing but prior to your passing. Also take time to review your living will and advanced directive and determine if revisions should be made.
Contact the Millhorn Elder Law Planning Group
If you have questions about the estate planning process, want to create a trust or update your will, contact the Millhorn Elder Law Planning Group. With offices located conveniently in The Villages, estate planning attorney Eric Millhorn would be glad to assist you.  Call today to schedule a consultation.