Financial Planner Who Scammed Elderly is Sent to Prison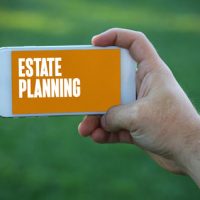 Some good news this week. Readers of our blog know that we frequently warn our readers to be on high alert for scams that target seniors. Many of these scams are perpetrated by fraudsters who prey on the elderly and get them to think that the scammer only has their best interest at heart.
Out of California comes terrific news: one of these scammers is being sent to jail. According to The Daily Journal, Clement Ng has been sentenced to a little over 10 years for scamming 8 residents. He had pleaded no contest to 10 felony charges earlier in the year.
Details of the Scam
According to authorities, Ng met with 8 people in San Mateo in their homes and led them to believe that he would invest their money or purchase insurance plans on their behalf. He managed to steal a considerable amount of money:
$218,000 from a couple in their 60s. Ng told them that he could take a portion of their retirement account and invest it for them. The couple ultimately received a notice from the IRS questioning their investments, and they uncovered that Ng had deposited the money into his own account instead.
$266,000 from a 65-year-old woman. Ng ultimately stopped returning her calls.
$2,100 from an elderly couple to purchase an insurance policy. Ng never bought the policy for them.
Defense counsel blamed the defendant's gambling addiction for the scam. However, the judge did not extend much sympathy to the defendant, instead sentencing him to over a decade in jail.
Finding a Legitimate Financial Planner
Ng held himself out as an above-board financial and insurance investor. Unfortunately, many people are not able to distinguish legitimate planners from scammers.
If you are looking to invest money, there are some steps you should take to protect yourself:
Ask the planner if he or she is licensed and ask for the license number. The planner should be regulated by either the Securities and Exchange Commission (SEC) or the Financial Industry Regulatory Authority (FINRA). If the planner is unregulated, be careful.
Check for complaints. You can visit the SEC or FINRA websites and see if any disciplinary action has been taken. Also look online by typing in the investor's name. Someone might have complained online about this person.
Ask for proof that investments have been made. If the planner claims he invested in a fund for you, ask for proof. If none is forthcoming, then you should be suspicious.
Ask for help. Don't be embarrassed to ask a child or family friend to help you with the selection process. Someone else could notice if something is "off" that you don't notice.
If you do suspect that you have been defrauded, contact the police immediately. Many seniors are so embarrassed they were taken advantage that they refuse to tell anyone, but this just allows the scam to flourish.
Speak with an Elder Law Attorney in The Villages
Financial fraud is rampant, and seniors are prime targets of financial scams. At Millhorn Elder Law Planning Group, we can help with your legal needs. We are conveniently located in The Villages, and you can schedule a free consultation with one of our estate planning lawyers by calling 800-743-9732. You can also reach us online.
Resource:
smdailyjournal.com/news/local/prison-for-financial-planner-who-stole-from-elderly/article_d0467252-5039-11e9-9efa-db9fe3037243.html
https://www.millhorn.com/be-on-alert-for-a-new-scam-targeting-seniors/