Florida Appellate Updates To Probate & Estate Administration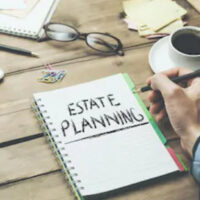 Can an antenuptial or prenuptial agreement outweigh the grantor's provisions in a signed will and testament, even if the couple was divorced at the time of the grantor's death? The Florida District Court of Appeals says otherwise. In Sigurtz v. Sigurtz, decided in April of this year, the court ruled that the grantor's former wife could not continue to collect alimony from her now deceased ex-husband's estate. In their holding, the Court relied on a specific provision in the prenuptial agreement specifically that in the event of either party's death, the other party would waive all claims to the deceased party's separate property. So what effect does this holding have on other cases and probate administration in general?
Make Updates to Your Will or Revocable Trust
When you propose, get married, get divorced, have children or remarry, you need to revisit your estate planning documents and make revisions as needed. While it might seem like just another task on your to-do list, it is critical you amend items like your will, healthcare surrogate and health power of attorney documents, and trusts if you have one. The last thing you want is for an ex-wife or ex-husband to be your emergency contact or healthcare proxy in the event of an emergency. And if you have remarried and wish to designate assets to your new spouse or children from a previous marriage, a trust or will revision can help you achieve your goals. 
Prenuptial Agreements Should not Survive a Divorce 
The whole point of a prenuptial or postnuptial agreement is to set terms and parameters in the event the marriage ends in divorce. Doing so eliminates the headache and costs associated with property division and dispute. Prenuptial agreements are strongly recommended for clients with complicated business assets, an inheritance, trust or other individual property. Even couples with little assets benefit from a prenuptial agreement because they tend to amass additional property and net worth the longer they are married. However, a prenuptial agreement is meant to help expedite divorce, and once a divorce is final, the prenup should not survive it. This is to say that after an ex has passed, the other ex-spouse should not be able to stake a claim against the estate based on a provision from the prenup. In addition, alimony is waived when either party remarries or passes away. This reaffirms the purpose of revisiting your estate plans after a major life change like divorce or marriage. 
Contact the Villages Estate Attorneys at Millhorn Elder Law Planning Group
If you are recently divorced or married and have questions about the effect of a prenuptial or postnuptial agreement on your estate plans, contact the experienced estate planning attorneys at Millhorn Elder Law Planning Group. Although it might seem simplistic that all claims to separate property are quashed upon divorce, it is not uncommon for an ex-spouse to come out of the woodwork when their ex passes to stake a claim against the estate. To prevent issues in probate, it makes sense to be clear about your end of life wishes when drafting the prenuptial agreement and estate planning documents. Including a provision about waiver to the other party's estate if the marriage ends in divorce in one form of protection. If you have additional questions, call us today to schedule a consultation. We are conveniently located in The Villages and are ready to take your call.
Source:
flprobatelitigation.com/wp-content/uploads/sites/206/2021/04/201875_DC05_04282021_101020_i.pdf