How Can Spousal Refusal Affect Medicaid Eligibility In Florida?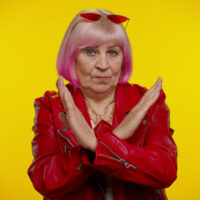 Due to the cost of nursing homes and other long-term care facilities, qualifying for Medicaid to help with those expenses is often something that people will think about as they age. But if one spouse has a significant need for long-term care and the other does not, but together, the wealth of the couple exceeds the income and asset limits of Medicaid, spousal refusal may be considered.
Spousal refusal is not a practice that is widely accepted across the country. In fact, only Florida and New York allow spousal refusal. Essentially, what happens when spousal refusal is enacted is one spouse says that they will not financially support the other spouse. This typically happens when one spouse, the "institutionalized", needs long-term care but the other spouse who does not need long-term assistance, or the "community spouse" says they will not pay for that care. If one spouse refuses to pay for medical care of their partner, Medicaid is still obligated to help the institutionalized spouse's medical needs. And, the community spouse, as a result, can keep those assets they are withholding from the institutionalized spouse.
For residents of The Villages, Florida who have questions or need assistance with Medicaid planning, Millhorn Elder Law Planning Group has the Medicaid planning attorneys that can help.
Should You Consider Spousal Refusal to Protect Assets?
If you live in Florida, you may be able to utilize spousal refusal as a means to shield assets. This is true if you have substantial wealth over the limits of Medicaid eligibility. Nursing homes can cost, on average, as high as $95,000 a year. If your spouse does not qualify for Medicaid to help them pay for their long-term care treatment, the wealth you have amassed over the years can dwindle quite rapidly when you have to pay for it without assistance.
Also, another instance where spousal refusal may be a preferred approach to getting Medicaid for the institutionalized spouse would be if the allowable spousal stipend is not sufficient enough for the community spouse to be able to live off of and there are significant assets owned by the couple.
Spousal refusal is a gamble, though. It is possible that the state will file a lawsuit against the community spouse to be reimbursed for the costs of the long-term care that their institutionalized spouse has assumed. This does not always happen, but it could. If the state connects with the community spouse to get payment, then the community spouse has some options that may work. They can repay Medicaid, they can work with Medicaid to lower the repayment amount, or they can just ignore those demands for payment. The state may or may not respond by filing a lawsuit against the community spouse if they go the refusal-to-pay route.
Speak to a Florida Medicaid Planning Attorney Today
If you have heard about spousal refusal in Florida before and are wondering if it is the right strategy for your situation, connecting with legal counsel can be advantageous. Call The Villages Medicaid planning attorneys at Millhorn Elder Law Planning Group today at 800-743-9732 to learn more during a free consultation.