How Isolation And Loneliness Can Lead To Deception In The Elderly Population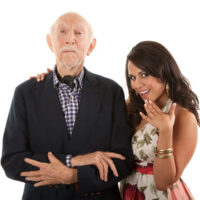 People are social animals by our nature. We crave human intersections, and while some of us need much more stimulation from others, we all need some interaction and attention from time to time. Without the human-to-human connection, there are several studies that show a person's health and cognitive abilities can be negatively affected. This is true for anyone at any age and is one of the reasons why solitary confinement is such a severe punishment for individuals serving time behind bars.
When it comes to estate planning, it is necessary that the person who is putting together a plan has a sound mind and is making decisions based on their true intentions. Being put under duress or undue influence can alter how they evaluate their goals and objectives. As a result, this can impact how they decide to have their wealth and assets distributed after they pass on.
When a person ages, their need for companionship still exists, and without it, they can become quite lonely. This can easily lead them to be vulnerable to predatory actors. When a senior is left alone, they could be a prime target for fraudsters who are looking to maximize their circumstances and find a way to exert undue influence over them for financial gain. The Florida elder law attorneys at Millhorn Elder Law Planning Group discuss this issue below.
Keeping an Eye Out Over Acquaintances and Friends of Your Elderly Loved One 
In an ideal world, you would be able to visit your elderly loved one all the time. But life gets busy and depending on where you live, you may simply be too far to see them regularly. This may lead them to be more open and trusting of others that come into their life.
Developing new friendships does not necessarily mean something nefarious is going on, but knowing who is spending time with your elderly loved one is good practice. Just like you want to know who your children are associating with at school, understanding who the people are that your loved one may be surrounded by is equally important.
There are people out there whose primary objective is to swindle and cheat others for their own financial benefit. The elderly population is a prime target for this. If you notice that your loved one may be acting differently or making decisions that are questionable to the advantage of another person, undue influence could be happening. It is not an uncommon thing for an outsider to gain the trust and confidence of an elderly person and use that to take advantage of them.
Ultimately, it is your loved one's decision as to what they want to do with their estate. Hopefully, they make their decisions with a sound mind and without other outside factors and entities putting pressure on them.
It is always a good idea to check in on elderly loved ones, even if you cannot see them in person. A phone call can go a long way. Knowing that they have people who love and care for them can help them think more clearly and feel better overall.
Speak to a Florida Elder Law Attorney Today 
The Villages, FL, elder law attorneys at Millhorn Elder Law Planning Group can help you if you have concerns about your elderly loved one and would like more information on how to protect them. To schedule a free consultation with an experienced elder law attorney, please call 800-743-9732.