How to Pass Your Home On: Considerations for Women Homeowners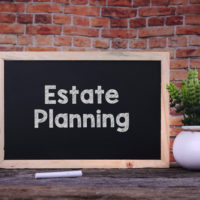 A recent story in the Orlando Weekly caught our eye. According to one study, when judging female home ownership, The Villages ranked as the #1 metropolitan area in the entire country.
The study looked at the ratio of female home buyers to male home buyers and found that in 2018, 406 men purchased homes in the Villages, but 468 women did. This ratio, of 115%, put the Villages atop the ranking of 400 metro areas studied.
Interestingly, only one metropolitan area in 2017 had more female than male home buyers. In 2018, 9 of them did. We anticipate that this is a growing trend we will see more of, as more women outlive their husbands but choose to move.
How Should You Pass Your Home to Your Heirs?
For many of our clients, their home is their most valuable asset, so determining who should get it in the event of your death is crucial. Our clients also need to consider the vehicle or method used for distributing assets.
Some women who buy homes will be married or partnered, and it is natural to want to leave their home to this person. Others will want to leave their home to children or grandchildren or to their caretakers.
There are options for passing a home on:
Joint tenancy with right of survivorship. A homeowner can title the property jointly with a spouse, partner, children, or other person. The other owner(s) will take the property automatically upon the homeowner's death without a need to go through probate.
Life estate. It is possible to deed the property to someone, such as your children, who will take it when you die. You reserve a life estate for yourself, which is extinguished at your death.
You can name a beneficiary to receive the home in your will. Of course, the home will need to be probated, which can delay the ability of the beneficiary to take ownership.
A trust can be a popular option for avoiding probates. Disputes can still break out even if you use a trust, however. Some of the negatives of a trust include having to pay a trustee to manage the property, especially if you put it into a trust while living.
Choosing the right vehicle for passing a home requires a close consideration of your individual goals and circumstances.
Other Considerations
You also need to consider the tax implications of passing on property. For example, if your estate is very large, your heirs might need to pay the estate tax. You might be able to reduce your overall tax burden by choosing different estate planning techniques, such as certain trusts.
You also should consider the likelihood that you want to sell your home while living. If you do, then certain options like a life estate or joint ownership make less sense, since you will need the permission of the other owners before you can sell.
Speak to an Estate Planning Lawyer in The Villages
Many women outlive their husbands or buy property after being widowed. They need to engage in careful estate planning to make sure that assets fall in the right hands after they pass.
Please contact Millhorn Elder Law Planning Group in the Villages today at 800-743-9732.
Resource:
https://www.orlandoweekly.com/Blogs/archives/2020/01/29/more-women-buy-houses-in-central-floridas-the-villages-than-anywhere-else-in-the-us
https://www.millhorn.com/new-guardianship-bill-could-protect-florida-seniors/