Is Jeffrey Epstein's Will Legal?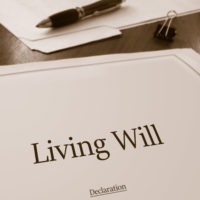 Jeffrey Epstein was allegedly worth over $500 million, though no one really knew how he had earned it. When the disgraced financier killed himself in August, he was awaiting criminal charges for sex trafficking minors. With his death, the criminal case is now moot, though there is an interesting debate about whether the will he signed only two days before his death will be valid.
The entire purpose of creating an estate plan is to ensure that a court upholds it after you die. For that reason, people who want to create a will or trust should do so now, before their health declines or other problems crop up. Contact Millhorn Elder Law Planning Group in The Villages for assistance.
Was Jeffrey Epstein Competent to Create a Will?
The Medical Examiner's Office has ruled that Epstein's death was suicide by hanging. This raises an important question: was Epstein competent to create the will in the first place? After all, someone who is suffering to the point that they want to kill themselves is probably not mentally sound. And for a will to be valid, the person creating it must have legal capacity, which means mental competency.
Generally, issues involving capacity arise when a person is suffering from dementia. There, a question exists as to whether the person creating the will truly knew what they were doing.
However, Epstein's suicide could generate similar questions. Creating a will so close to his own death possibly invites a will contest, though his only heir is his brother. If the will is set aside, then a prior will might go into effect or, if there is no valid prior will, then Epstein's estate would be distributed according to Florida's intestacy rules.
Why Should You Avoid Creating a Will So Close to Death?
In addition to raising questions about competency, waiting until a couple days before you die means the drafting process will get rushed. You really want to take your time when creating an estate plan. For one thing, you need to fully understand the full extent of your estate. You might have more assets, including digital assets or intellectual property, than you realize. A careful estate plan accounts for your assets and leaves them to the people you truly want to have them.
You also need to take time to consider different estate planning instruments. Sometimes, a trust is better than a will. Or you might want to create joint ownership of assets to pass them along more smoothly. Some asset won't be passed through your will, like retirement assets, but by designation on the plan document, and making changes to designations takes time.
Creating a thoughtful estate plan can't be rushed. If you or a loved one is ill, then ideally the process will start as soon as possible. Waiting until the last minute will only increase the chances that you make a mistake.
How Do You Create an Estate Plan the Right Way?
Meet with a seasoned estate planning attorney. The Millhorn Elder Law Planning Group has assisted many people in The Villages create estate plans that accomplish their goals. To find out more, call 800-743-9732 today to schedule a free consultation.
nypost.com/2019/08/19/jeffrey-epstein-signed-will-two-days-before-suicide/