Is The Villages, Florida The Best Adult Retirement Community In America?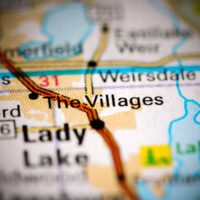 It is always subjective when evaluating anything to determine if it is "the best" or "one of the best." However, for mature adults that are looking for a community with like-minded individuals who share similar interests and are at the same time in life, The Villages, Florida, is one of the most prominent and well-known adult retirement communities. This is true not only in the United States but it could be argued in the world.
The Villages, Florida elder law attorneys at Millhorn Elder Law Planning Group offer the highest quality legal services in estate planning, trusts and estate administration, long-term care planning including Medicaid planning, and more. If you live in The Villages, Florida, you can speak to an attorney at Millhorn Elder Law Planning Group about your legal needs, as the firm has a location right in your neighborhood. With offices so close, our legal team has a unique view of The Villages, Florida, and how unparalleled and exclusive it really is.
Living in The Villages, Florida
The self-contained community of The Villages, Florida, has much to offer its more than 100,000 residents. And if traveling is on your agenda, then within about an hour, you can drive out to Orlando International Airport and fly domestically and abroad.
The community welcomes those individuals living out their golden years in the state of Florida. For individuals aged 55 and over, you will be surrounded by peers of your age who want to meet you and participate in leisurely activities together.
And there are many venues to help you relax and enjoy this highly desirable gated community. In fact, The Villages has so much to offer residents do not have to leave the community to travel elsewhere to secure goods and services. From doctors to shopping and the very best restaurants, sporting events, golf, group activities, and fitness opportunities, you will be sure to find your niche and satisfy your needs.
It is very safe and has a crime rate that falls far below the national average. This can give you peace of mind while exploring, meeting new people, and engaging in various activities. Plus, Florida is known for harsh weather, in specific hurricanes. These disastrous weather events have the potential to devastate communities wholly, and they often do. But the location of The Villages, Florida, provides a bit more of a buffer from the sometimes catastrophic effects of the state's ravaging hurricanes and hurricane season.
Meet with an Elder Law Attorney in The Villages, Florida Today
The Villages, Florida, is a community that is second to none regarding indulging active mature adults looking to engage with others and have a robust social life. Is it the best in the country? That answer is up to each of the residents to decide. However, there are undoubtedly many advantages of living in a community that is virtually seen nowhere else in the country or around the globe.
Because the community does cater to the 55+ demographic, this group can often have needs related to elder law and estate planning. Residents and prospective residents can trust the experienced legal guidance of the Florida elder law attorneys at Millhorn Elder Law Planning Group for all such legal needs. Call today to schedule a free consultation at 800-743-9732.