Keeping Good Records For Your Survivors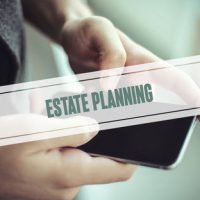 After death, a personal representative will need to collect the assets of your estate and work to pay off any creditors you owe money to. Even in the best situations, this can be a lot of work, and few people have the time to act as a personal representative in a full-time capacity.
As we age, keeping accurate and comprehensive records becomes even more important. By gathering important documents ahead of time, you will make it easier for your personal representative to administer your estate.
Collect Financial Records
You might be surprised by how many financial accounts you have. Many people have:
Checking and savings accounts
Mutual funds
Individual stocks
Certificates of deposit
Bonds
401(k) or 403(b)
Individual Retirement Accounts and Roth IRAs
Pensions
Some people have multiple 401(k) accounts at many different employers which they have lost track of over the years. You should track them down so that you know how much money you have saved. Contact every employer you have worked for and ask if you had a retirement account with them. They should give you contact information for the plan administrator. Once you track down all retirement account, you should consider rolling all of them over into one account, which will be easier for you to manage.
Develop a System for Tracking Your Bills
After your death, creditors will need to submit bills to your personal representative within a short window of time. If they don't, then your estate is not responsible for them. This system certainly puts the burden on your creditors to reach out and ask for payment.
However, it is also beneficial to keep careful records of your expenses, which will give your personal representative some idea of what you really owe. Keep a log of all your monthly, recurring bills. If you took out a personal loan, then keep the paperwork in the same place. Collecting all this information can help your personal representative identify any illegitimate bills a creditor submits after your death.
Digital Assets
You probably also have extensive digital assets that your personal representative will need to handle. For example, you might have:
Books or photographs in digital form
Social media accounts
Online banking accounts
Email accounts
Your personal representative will need to access some or all of these accounts after your death. You should draft a spreadsheet in which you include information about your username and passwords. Also include directions about what you want done with the account. For example, you might want to close your social media accounts after death—or you might want them to stay online forever. You need to give your personal representative some direction.
Speak to Millhorn Elder Law Planning Group
We understand that few people really want to think about death. However, you should ideally make things as easy as possible on your survivors so that they can administer your estate properly.
For help developing an estate plan, please contact the Millhorn Elder Law Planning Group in The Villages. We offer a free consultation where you can ask any questions that you want. Please call 800-743-9732 or submit an online contact form.
Resource:
marketwatch.com/story/how-to-include-your-digital-assets-in-your-estate-plan-2016-08-17