Medicare Part A Coverage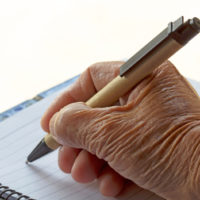 Medicare Part A covers up to 100 days of patient care in skilled nursing facilities and hospitals, and is a great benefit to have as a senior. If you are 65 or older and entitled to Social Security benefits, you are eligible for Part A. Even better, there is no charge for premiums, unlike with Part B.
However, Medicare Part A is often less generous than many people suppose. Because there is so much confusion over what Part A covers, we have provided more details for residents of The Villages in this article below.
Qualifying to Use Part A Medicare
Not everyone admitted into a nursing home qualifies for Part A to cover their expenses. Instead, you will need to meet the following:
Your admission to the nursing home must have followed at least a three-day stay in the hospital. Furthermore, the admission must not be more than 30 days after your hospital stay.
You must receive care in the nursing home for the same condition (or a medically-related one) that you did in the hospital.
You must receive skilled care in the nursing home. This care must be more than what could be provided at home or as an outpatient. Essentially, a doctor must order the care, and it should be delivered under the supervision of a professional, such as a registered or licensed practical nurse or a physical therapist. Custodial care is not covered by Medicare Part A.
If you do not meet these requirements, then Medicare Part A will not pay. For example, you might no longer receive skilled care while in a nursing home. If not, then Medicare coverage will stop.
Copayments
Medicare Part A also does not pick up 100% of the tab. On the 21st day, for example, you are responsible for a copay that can be quite large–$167.50 as of 2018. Medigap insurance policies usually cover it, but you must have a Medigap insurance policy. After the 100th day, you are responsible for all costs.
Denials of Coverage
After moving from a hospital to a nursing home, the facility must give you written notice of whether you warrant Medicare coverage. In some situations, you might initially be treated as a Medicare client only to have the nursing home later determine that you no longer need skilled care. In this unfortunate situation, you will receive a notice terminating your Medicare coverage.
Because the costs of nursing home care are so high, many people are unable to afford skilled care in a facility on their own. At that point, you should contact an elder law attorney at The Millhorn Elder Law Planning Group to discuss whether you qualify for Florida Institutional Care Program Medicaid benefits.
Get Legal Advice You Can Trust
The Millhorn Elder Law Planning Group at The Villages has been helping residents with their legal needs for years. If you have a question about planning for long-term care, we can help. As part of our practice, we help people identify appropriate Veterans and government benefits and help you apply for them. For more information, please contact us today by calling 800-743-9732 or submitting an online contact sheet.
Resources:
medicare.gov/coverage/skilled-nursing-facility-care.html