Preparing For A Florida Probate Action? Don't Forget These Tasks.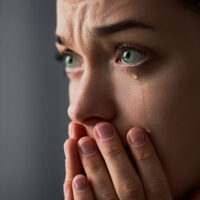 Melissa recently lost her elderly mom, Janet. She has been so consumed with grief that she is finding it difficult to discuss the tasks she knows need to be accomplished. Her mom did not leave a will and she has no idea where to find copies of bills, bank statements, etc. She has not even received the death certificate yet. Her good friend mentioned that probate is mandatory for estates, but she has no idea where to begin. What are some tips for Melissa to keep in mind?
Gather, Inventory, and Inform
After a loved one's death, it can be difficult to think about anything else. But if they did not leave explicit estate planning instructions, did not have a trust or some form of guidance, it is crucial to speak with a probate administration attorney. This is because after a decedent's death, their estate must be wound up and closed. An estate is all the land, real estate, personal property, intangible assets and liabilities a person possesses. Unless items were designated to a trust or transferred to a living one before the decedent's death, the assets and liabilities must pass through probate.
Unfortunately, navigating a Florida probate action is not an easy task for a novice. There are multiple forms to file and boxes to check. One of the first steps a personal representative or loved one of the decedent should do is obtain a certified copy of the decedent's death certificate. It is necessary in order to notify utility providers to shut off service (for internet, a cell phone bill, water bill, etc.). Similarly, if the decedent had a life insurance policy, the insurer would need a copy of the death certificate to issue benefits to surviving beneficiaries. The personal representative will also want to gather as much information as possible about the decedent's existing debts, liabilities, past due bills, or any other outstanding items. This will be crucial later, when creditors must be informed that an estate has been opened.
What about Medicare & Social Security Benefits?
If your loved one received Medicare, Social Security or pension benefits, you must notify the plan administrator of their death as soon as possible. To report the death of a Medicare beneficiary, the loved one or personal representative must call the Social Security Administration. Unfortunately, reporting a death or applying for survivor benefits cannot be done online. Also, do not forget to report your loved one's death to major credit bureaus. Sadly, some people continue to execute fraud schemes, even on the deceased. You will want to inform the U.S. Postal Service of your loved one's death, explain to the three major credit bureaus that your loved one is deceased, and continue to monitor your loved one's credit report for unusual activity. Putting a credit freeze on the deceased's account until their estate is closed is crucial to prevent fraud.
Contact the Villages Probate Attorneys at Millhorn Elder Law Planning Group
Preparing for probate can seem like a never ending to do list. There are so many people to call and so many items to keep track of. That's where our probate attorneys at Millhorn Elder Law come in. We have experience in probate administration and can take the stress off your shoulders while you take the time to grieve and process. We understand how overwhelming this process can be, but we promise to walk our clients through each step, providing crucial guidance along the way. If you need help with a probate action or are ready to start the estate planning process, call our Villages attorneys today for assistance.
Source:
ssa.gov/benefits/survivors/