Protecting Seniors from Identity Theft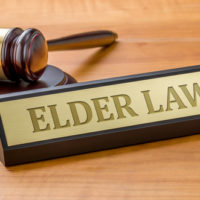 Senior citizens are popular targets for identity thieves. Not only do many seniors have more savings than younger people, but many are isolated from family and friends and will never report the theft. To protect yourself or a loved one from identity theft, follow the tips below.
Avoid Giving Out Personal Information
Identity thieves typically use your Social Security Number, date of birth, and bank information to either steal money or take out loans in someone else's names. Seniors must remain vigilant about not giving out personal information to people who have no reason to need it. Follow some sensible ground rules:
Don't give out any personal information to someone who calls you unless you called them first.
Avoid giving out personal information online. You don't know if you are using a secure connection or whether someone can steal the information.
Do not respond to spam emails with personal information.
If you are unsure about whether to give personal information, ask a friend or family member. They might be able to spot a scam a mile away and can advise you about what to do.
Protect Your Papers
Some identity thieves work offline. They find people's personal information on written documents and steal it that way.
To protect yourself, keep all important papers locked up at home in a filing cabinet or safe. If you throw papers away that have personal information, remember to shred the papers first so that someone rummaging through your trash cannot obtain the information.
If you are going to be out of town for an extended period of time, ask the post office to hold your mail until your return. You don't want mail to pile up outside your home, where thieves can access it.
Guard Your Medical Information
A new horizon on identity theft is medical theft. Thieves do not take your personal information to obtain loans; instead, they use your information to obtain prescription drugs, which they then use or sell.
Remember to store your medical bills and records in the same secure place as your financial records. You should also carefully dispose of any prescription drug bottles. Take empty bottles back to the pharmacy and ask them to dispose of them for you.
Report Identity Theft
If you suspect that you have been a victim of identity theft, you should report it as soon as possible. Doing so can protect other people who might also fall victim to the same thief.
You can report identity theft to the police. Provide as much information as possible:
The date you suspect the theft
What the thief stole from you
Any identifying information you have about the thief
Copies of any emails or communications with the thief
Also download the Identity Theft Victim Kit from the state's Attorney General's office. This kit provides additional information about what to do after someone steals your identity.
Contact an Elder Law Attorney
The Millhorn Elder Law Planning Group provides probate, estate planning, and elder law services to the community at The Villages in Florida. If you have a legal question, please contact us. We offer a free consultation to all potential clients, which you can schedule by calling 800-743-9732.
Resources:
myfloridalegal.com/pages.nsf/Main/CBBEBA3F2583433385256DBA004BC600
www.ftc.gov/sites/default/files/documents/public_comments/ftc-seeks-public-input-how-identity-theft-impacts-senior-citizens-project-no.p065411-00009%C2%A0/00009-83187.pdf