Questions to Ask an Elder Law Attorney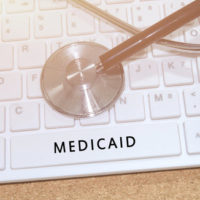 Choosing the right elder law attorney involves more than looking at a website and asking a friend if they can recommend someone. Instead, people should schedule a free consultation with an elder law attorney where they can discuss their legal issue and ask questions.
To help you choose the right lawyer, we have offered some questions you should ask at your consultation.
How Much of Your Practice is Dedicated to Elder Law?
Elder law encompasses many different areas of law. What makes it unique is that the lawyer analyzes legal issues through the lens of his or her senior clientele. The truth is that someone over 65 has different needs and expectations than someone who is 25, and a good elder law attorney should recognize that.
Accordingly, you really want someone who dedicates a substantial portion of their practice to elder law and related practices, like probate. At your consultation, it is a good idea to feel out how much experience the attorney has in this area.
Do You Have Experience with Cases Similar to Mine?
Someone might be an elder law attorney but never actually grappled with your particular issue. For example, an attorney might not have experience with siblings arguing over a financial power of attorney, which just so happens to be the issue you need help with.
At the consultation, describe your legal issue and then ask the lawyer if he or she has done anything similar. Even if the lawyer says "yes," listen closely to how she explains the legal issue. You should have confidence in her answers, which is the true test of whether the lawyer has adequate experience.
How Familiar are You with Medicaid?
Many seniors will end up relying on Medicaid, especially if they need to enter a nursing home or other long-term care facility. Medicaid is a complicated body of law, however, and not every lawyer has mastered it. Even if you currently don't have a Medicaid issue, you might in the future, so you want a lawyer who is well-versed in this area of law.
How Do You Bill?
Few lawyers work for free, and you want to fully understand the lawyer's billing structure before you agree to hire him. Ask the lawyer who will be working on your case—just the lawyer you met with? Junior associates? Paraprofessionals? How much do they cost? Also ask how often the lawyer bills and when you will be expected to pay.
How Do You Communicate?
The key to any relationship, including the attorney-client relationship, is communication. Many problems can be avoided if both lawyer and client set expectations ahead of time for how they will communicate.
Make sure to ask the lawyer whether he prefers email or phone calls. Also ask how long it takes the lawyer to get back to you and who will return a call.
Schedule Your Consultation with Millhorn Elder Law Planning Group
If you have a legal issue and you need assistance, please contact us today at the Millhorn Elder Law Planning Group in the Villages. You can schedule your complimentary consultation by calling 800-743-9732 or filling out this contact sheet.