Should Florida Residents Consider A "Lady Bird" Or Enhanced Life Estate Deed?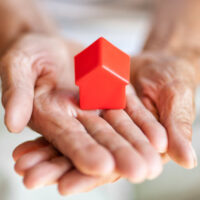 Nicole and Robert have been married for over 45 years, but neither partner has contemplated legacy planning. They both feel it is too grim to talk about what would happen after their passing, and they trust their three adult children to handle things once they are gone. Now their eldest child Ronald has convinced them that things would be easier if they created an estate plan to avoid probate. It would also save beneficiaries hassle and out of pocket expenses. Ronald heard from a friend about the "lady bird" deed, and he thinks this might be a good alternative for his parents. What exactly is a life estate deed, and is it enforceable in Florida?
Demystifying Florida Lady Bird & Life Estate Deeds 
A lady bird deed is an enhanced life estate deed. It only controls real property owned by the decedent or grantor. Creating a lady bird deed eliminates the need for real property to pass through probate and also keeps the estate plan private. To effectuate a lady bird deed, the grantor (owner of the home) must sign a deed that conveys all right, title and interest in the home to the grantee upon the grantor's death (usually the grantee is  an adult child or beneficiary). However, during the grantor's lifetime, the grantor still has the choice to sell, rent, or make repairs to the home. If the home is paid off but the grantor is short on cash, they also have the ability to apply for a reverse mortgage on the home while they retain title. Unfortunately, this also means that if the grantor passes before the mortgage is paid off, that the grantee would assume responsibility for the debt. 
Advantages & Disadvantages 
Avoiding probate and the fees and expenses associated with it is always an advantage, especially for heirs and beneficiaries of a loved one's estate. Probate administration is notorious for being time consuming and is also public information. A lady bird estate is often advantageous to elderly homeowners because they retain right and interest over the home until death. This is distinguished from a traditional life estate deed, which transfers right, title and interest to the grantee upon signing, and only gives the grantor the right to remain in the home. If the grantor decides a lady bird deed is not right for him, he can revoke it, but he does not have that option with a traditional life estate deed.
There are also no gift or transfer taxes associated with a lady bird deed. Finally, transferring assets using a lady bird deed does not trigger a waiting period to apply for a Medicaid waiver or other long term care planning assistance. The only true disadvantage of a lady bird deed is limited options for future refinancing or sale of the property. Many lenders will not allow the grantor to refinance if they have executed an enhanced life estate deed, so couples and families contemplating this option want to be sure they have a good rate locked in or that the home is owned mortgage-free. 
Contact Us Today for Help
There's no denying it, estate planning is a behemoth. There are so many options available from deeds to trusts to advanced legacy planning, that it can be overwhelming trying to determine what is right for you and your family. Our estate planning attorneys at Millhorn Elder Law Group work with families to demystify the process and find a solution that works for them. Even if you are approaching old age, it is never too late to review your estate plan or make some changes. We are conveniently located in The Villages and remain open to serve you. Call today to schedule a consultation.