Should You Put Your Child's Name on Your Checking Account?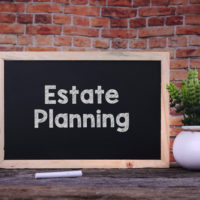 As we age, many people find it harder to keep track of paying their bills and need assistance help so that they don't forget anything. If you have children, then they are natural sources of support and can help make sure you pay all your bills in a timely manner.
But should you put your child's name on your checking account? Doing so would give your child easy access to the funds to pay bills. On the other hand, you might be worried that your child will take money from the account without telling you.
As experienced elder law attorneys, we understand the fears and concerns that many of our clients have around financial abuse, especially when they start to become forgetful. In this post, we'll run through some considerations for whether you should add a child's name to your account.
Will Your Child Lose Out on Benefits?
You probably haven't thought about how putting your child's name on a checking or savings account could affect your child. However, if your child is trying to qualify for public assistance benefits, then being on the account could work to his or her disadvantage. Also, if you have a grandchild trying to qualify for college financial aid, then having their parent's name on the account could also be a detriment.
Your child might also be responsible for gift taxes if you add their name to the account, which are probably an unpleasant surprise. Alternately, you might need to file paperwork with the IRS in lieu of paying a gift tax, but this just creates more paperwork.
Do You Realize All the Ways You Could Lose Assets?
Many people are worried that their child won't be responsible but will blow through money. But there are other ways that you could lose the money in the account, which Forbes magazine reminds us:
Your child could be sued. The person winning the lawsuit could come after the money in the account to satisfy their legal judgment.
Your child could divorce. As part of the divorce, your child's ex-spouse could get some or all of the money in the account as part of a settlement.
Neither of these contingencies is out of the ordinary. You should consider carefully whether you want to take the risk.
Are You Aware of the Alternatives?
Instead of making your child joint owner of a bank account, you can create a financial power of attorney that gives your child the ability to write checks to pay your bills. This power of attorney does not give your child rights to the funds and protects the money in the account from divorce, legal judgments, or other risks.
You can also revoke a power of attorney if you no longer want your child handling your finances or if you want someone else to step in and pay your bills for you.
Create a Power of Attorney with Millhorn Elder Law Planning Group
Aging creates a host of legal considerations we can discuss with you. At the Millhorn Elder Law Planning Group, our estate planning attorneys have extensive experience helping residents of The Villages take control of their financial futures. Contact us today. Schedule a free initial consultation by calling 800-743-9732.
Resource:
forbes.com/sites/feeonlyplanner/2013/08/06/never-add-your-childs-name-to-your-bank-account-heres-why/#47b59ea66de2
https://www.millhorn.com/elder-law-frequently-asked-questions/