The Most Important Documents To Include In Your Estate Plan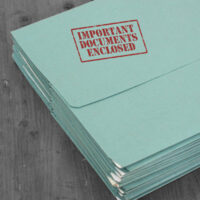 There is a lot to think about when you are estate planning. While your estate plan can help you avoid taxation and structure a process where the specific beneficiaries you choose will get the assets you want them to receive, it is also meant to outline what happens should you become disabled before your death. Anything can happen to anyone young or old, car accidents, illness, and other life situations can lead a person to become incompetent. Your estate plan should address what happens should such a situation become a reality.
If you need help putting together an effective and comprehensive estate plan in Florida or if you are adjusting and updating a current estate plan, you can call on The Villages disability planning attorneys at Millhorn Elder Law Planning Group for assistance. Not only does your estate plan need to incorporate what you want for your wealth and possessions after your death, but it also must include what to do if you suffer some type of disabling life incident that renders you unable to make decisions for yourself.
Two Documents Everyone Should Include in Their Estate Plan
There are many different types of estate planning tools and techniques that you may use when you put together an estate plan. Determining which is the right to use and what approach is the appropriate one to take for your unique needs is something that an attorney trained in estate planning laws can discuss with you. Out of all the documents that you should absolutely include in your estate plan, there are two that are a must. These would be:
Health Care Proxy
Power of Attorney
Should you face an unexpected situation where you are harmed in some way and incapacitated, then you will need someone you trust to be able to quickly step in and make your health care decisions. Also, you will need a reliable confidant to handle your finances and make financial determinations on your behalf. There may be nothing more critical in life when it comes to managing daily operations than those that are related to health and financial wellness.
The Health Care Proxy is the document that establishes your medical appointment while the Power of Attorney is used for the party that is your financial representative. Both of these entities act on your behalf while you are alive. Without these appointments named, a loved one will have to work through the time-consuming and frustrating Florida probate court process to be named your legal guardian with the ability to assume these roles.
In addition, setting up a trust could be another helpful step to preserving your goals if you are incapacitated in life. You may name a Trustee that could also play a part by taking on the job of managing assets you have placed in a trust.
Speak to a Florida Estate Planning Attorney Today
Determining how to best plan for your needs and goals while you are alive and after your death is an important function of a comprehensive estate plan. Let a skilled and talented Florida estate planning lawyer at Millhorn Elder Law Planning Group help you with your estate planning needs by calling 800-743-9732 to schedule a free, no-obligation consultation.
Source:
flsenate.gov/Laws/Statutes/2020/Chapter733