The Pros And Cons Of Creating A Will Yourself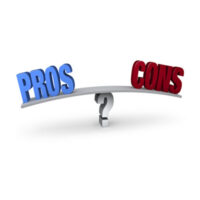 If you can save some money here and there, that is a good thing and can help you build savings or put away money for an emergency fund should you ever need it. But, there are some areas where it makes sense to look for cuts and other places where it is in your best interest to ensure you do things right, even if there is a financial cost.
Estate planning and putting end-of-life documents together is one of those things that, technically, you can do by yourself. There is plenty of software available, and complimentary services are offered. If you decide to put a do-it-yourself will together, you are taking a step in the right direction by understanding the need for such an important document. However without legal assistance, your time, effort, and any of your estate could be at significant risk.
Residents of The Villages, Florida, who would like assistance with wills, trusts, and other estate planning services can connect with the wills and trusts attorneys at Millhorn Elder Law Planning Group for guided and knowledgeable support.
Comparing An Estate Attorney's Services to Estate Planning Without Legal Help
Cost is the main advantage and most common motivation for doing one's own will or advanced directive alone. It is cheaper to put your documents together without professional legal guidance. The other benefit to establishing one's end-of-life documents alone is that the process can go much faster. There is a reason for this.
Comprehensive estate planning that hits all of the critical issues with your wealth and assets and works to minimize your tax burden while protecting other goals you may have, such as Medicaid planning, for example, is not a speedy process. There are several different types of estate planning tools that can help you accomplish your goals. However, knowing what will be best for you, when you can use different estate planning methods, and how these tools work is not a quick process or typically addressed with basic online resources. It can also not be found in other types of software that has not been made with your specific circumstance in mind.
Also, the state where you reside will play a big part in how you put your estate plan together. Knowing the law concerning estate planning options is essential to make your documents work for you when incapacitated or at the end of your life. Unless you understand the complex world of estate planning, the laws that govern the process, and the tax implications, you will likely not be fully protecting your assets or your interests.
In summation, initiating the process of developing a will, advanced directive, or other estate planning document is good. Here, you have the right idea and will at least have something in place. However, it is pretty easy to get things wrong without legal assistance. As a result, this could render the documents you made utterly useless.
Speak to a Florida Estate Planning Attorney
When putting together the right estate plan for your situation, there is a lot to consider. To ensure you are taken care of, and things are done correctly, call The Villages, Florida estate planning attorneys at Millhorn Elder Law Planning Group today to schedule a free consultation at 800-743-9732.
Source:
m.flsenate.gov/Statutes/765.101