Three Common Misconceptions About Medicaid Planning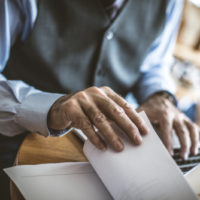 For most middle-class people, Medicaid planning is an essential part of any estate plan. Although people might think they can draft their own will with the help of online software, the truth is that Medicaid planning requires a trip to the lawyer's office. However, many people hesitate to contact us about Medicaid planning, perhaps because they really do not understand the process. Below, we clear up some of the common misconceptions involving Medicaid planning and invite you to contact us if you have questions.
Misconception #1: Only the Poor Will Ever Need Medicaid
This is entirely false. The reasons so many middle-income people need Medicaid planning is that the cost of nursing homes and other long-term care facilities has gone through the roof. In Florida, you can easily spend $90,000 a year for a bed in a nursing home—and the costs continue to increase year over year. Even moderately wealthy people will clean out all of their savings, retirement, and investment accounts to pay for this care. Some people even need to sell their homes. Once all assets are gone, Medicaid is the only way to pay for long-term care.
Misconception #2: Medicaid Planning is Unethical
With proper planning, you move assets out of your name and into the name of someone else, often a family member or a trust. Because you no longer own the assets, the government does not count them when determining whether you qualify for Medicaid.
To some people, this might look unethical, like you're hiding assets. However, it is the current health care system in the United States that is unethical. In some countries, taxation on the wealthy pays for healthcare for all citizens. That is not the system in the U.S.
Instead, we force people to liquidate all of the wealth they have worked to create to pay for a year or more in a nursing home. Just like that, everything you have worked for is gone. The current system creates perverse incentives for people not to build wealth to pass on to their families or to avoid getting necessary care for their elderly relatives.
Misconception #3: Once You Get Sick, it is Too Late to Make a Plan
Ideally, you should visit an attorney when you are healthy. This gives you more options. In particular, Medicaid will look back five years to see if you made any transfers during this time to family members. If you did, you will be disqualified from Medicaid for a certain amount of time. If you create a plan while you are healthy, however, you can transfer assets well in advance.
Nevertheless, even if you become sick, we can talk with you about how to preserve as many assets as possible. The sooner you reach out the better.
At Millhorn Elder Law Planning Group in The Villages, our Medicaid planning attorneys are anxious to help you preserve your wealth for your family. Please contact us to schedule your free consultation by calling or sending an online message.