Top 3 Realities Of Medicaid Benefits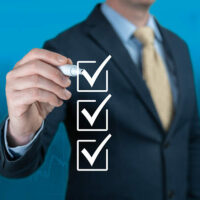 Many people feel pretty confident with their knowledge of the services and benefits that they can receive through the government health insurance program Medicare. In the media, it is Medicare that tends to be reported on most often and it is a hot topic politicians like to pontificate about. On the other hand, knowledge of what Medicaid is and what it does seems to be a little less clear. But, for some people on a fixed income or with limited resources, Medicaid eligibility is incredibly important.
Losing the ability to function at optimal levels with age is something that many elderly individuals will experience. As a result, the need for taking up residency in a nursing home or other long-term care facility becomes more of a reality when disabilities or disease conditions limit one's ability to function independently. As high as 70% of all Americans in the country aged 65 and older are residing in some type of long-term care facility.
Retirees or those individuals approaching retirement may want to make adjustments to their estate plan to account for the need for long-term care. Advanced planning is critical in these situations. The Villages, Florida Medicaid planning attorneys at Millhorn Elder Law Planning Group can assist you if you would like to put together an estate plan or update an existing one to include long-term care planning.
Truths About Medicaid
If you need long-term care in a nursing home, for example, when you see the cost to pay for these services, you may have sticker shock and wonder how you will ever afford it. In 2020, the national average for a semiprivate room was over $90,000 annually while a private room soared to well over $100,000. It is projected that by 2030, that same semi-private room would be more than $125,000 per year while the private room would cost more than $140,000 annually. This is quite a chunk of change. But, if you have taken the necessary steps to preplan for Medicaid, then you will be better positioned to handle these costs considering that Medicaid benefits are the main funding source for long-term care residencies like nursing homes.
To qualify for Medicaid benefits, an applicant can only have $2,000 worth of assets. But, there are assets that are not counted and included in this total. Also, as of 2022 Medicaid eligibility guidelines, a spouse can keep up to $137,400 of joint assets.
To avoid a penalty, it is imperative that transferring money or assets be done at least five years prior to applying for benefits.
A prenuptial agreement will not protect your assets from being considered by Medicaid when your spouse applies for the benefit to pay for long-term care.
Speak with a Florida Elder Law Attorney Today
Understanding Medicaid law can be complicated which is why it is a good idea to speak with an elder law attorney if you believe that you will need long-term care in the future. To maximize your wealth and the inheritance you want your heirs to receive all while avoiding pitfalls that could jeopardize your eligibility for Medicaid, it is best to connect with Millhorn Elder Law Planning Group to schedule a free consultation with one of the firm's experienced Florida elder law attorneys. Call today at 800-743-9732.
Source:
medicaid.gov/