Watch Out For Veteran's Aid And Attendance Scams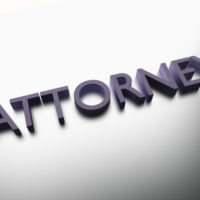 Veterans have served our country with honor, so the government provides various benefits to them and their families. One important benefit available to veterans is Aid and Attendance, which provides a benefit to veterans or their surviving spouse to pay for an attendant who helps with daily living. The benefit can also be paid for veterans or spouses in assisted living facilities or nursing homes.
Unfortunately, unscrupulous scammers will try to bilk money out of you—all the while claiming to have your best interests at heart. If veterans are not careful, they can lose thousands of dollars—or more. Watch out for the following scams and seek out qualified legal advice if you have questions.
Filing Scams
Many scams involve con artists providing seminars to veterans with the goal of educating them about potential benefits. This is a laudable goal, but these seminars have a different purpose: the con artist offers to file a claim with the Veteran's Administration in exchange for a fee. However, after the veteran pays the fee, the claim either never gets filed or it is filed incorrectly. The fraudster who offered to file then absconds with the fee, never to be heard from again.
Sometimes, scammers offer to help file for benefits in exchange for taking a percentage of the veteran's benefit check. They even ask the veteran to have the check delivered to the scammer's address—whereupon the fraudster cashes the entire check, keeping the whole thing.
You should never have to pay anyone to file for benefits. If you need help filing for Veteran's Benefits, you can contact the VA directly.
The Annuity or Trust Scam
Because Aid and Attendance is means tested, some veterans will not qualify if they have too much money. Some fraudulent financial advisors have recommended that veterans purchase annuities or transfer assets to a trust. Because the veteran gives up immediate control over the assets, they appear poorer than they did before and will qualify for aid and attendance benefits.
However, the annuity often comes with ridiculously high fees—thousands of dollars a year or more—which the financial advisor pockets. Sometimes, the annuity will disqualify veterans from other benefits down the road, such as Medicaid, so it is a terrible decision. In any event, veterans usually lose immediate access to the funds they put in the annuity or trust, which can hurt them if they need the money to pay for expenses.
If you think a financial advisor is trying to steal money from you, you should report them to your state's attorney general's office.
Meet with a Florida Veteran's Benefits Attorney for Proper Legal Advice
Planning properly to receive veteran's Aid and Attendance requires the advice of an experienced attorney. If you are worried that you have too many assets to qualify, then reach out to an attorney at Millhorn Elder Law Planning Group today. Rather than sell you products you don't need, we'll analyze your situation and advise you on the best way forward to qualify for benefits. Contact us today to schedule your free consultation.
Resource:
consumer.ftc.gov/articles/0349-veterans-pensions