What Can't A Living Trust Do?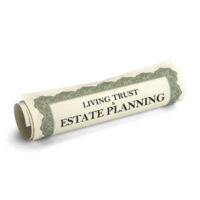 Estate planning may not be the most exciting or fun proposition, but it is essential. The importance of evaluating your assets, and determining how they will be dealt with after you have passed can mean a much easier transition, with fewer chances that legal challenges will hamper your wishes for your beloved heirs. It is common when one first embarks on estate planning to talk to other trusted individuals for advice. Friends and family may all have their own recommendations and ideas, but these may not necessarily be right for your situation.
While input from loved ones may be helpful, truly, the best way to ensure that you are making the right decisions for your circumstances and your estate is to work with an established and experienced estate planning professional. If you live in The Villages community in Florida, you can trust and rely on the experienced legal guidance offered by The Villages will and trust planning attorneys at Millhorn Elder Law Planning Group for your estate planning needs.
Misconceptions Commonly Associated with Living Trusts
Living trusts in Florida can be a perfect part of an estate plan for some individuals, but they are not always the best approach for others. Estate planning is a complicated and highly complex task that is personalized to the individual or couple who is developing their own custom plan for their own unique circumstances. When you work with a knowledgeable estate planning lawyer, you can better understand what approach suits your objectives most fittingly and you can also secure more clarification of the different aspects of estate planning.
There are several beliefs that people have regarding living trusts. To clear things up, consider the following.
Tax Benefits
A living trust can reduce the potential for an estate to go to probate just as it can also establish how wealth can be used. But, it cannot stop taxation. Both inheritance and estate taxes will be levied even when a living trust is in place. To minimize one's tax burden on their estate, alternative trusts must be utilized but qualifying for these methods can be difficult for many.
Avoiding Guardianship
Should a person become incapacitated, their living trust can outline financial determinations with one's wealth. However, a strong power of attorney can do this too. A power of attorney may work better when it comes to avoiding guardianship for financial decisions than a living trust.
Creditor Abolition
Revocable trusts where the grantor is still living will not stop the creditors from coming to collect money for debt obligations. However, an irrevocable trust can.
Privacy
In many situations, a living trust can keep documents out of public records. But, this is not a steadfast rule. Other options may be better when privacy is desired.
Speak to an Estate Planning Attorney in The Villages Today
There are so many facets to think about when it comes to establishing the most beneficial estate plan for your objectives that it makes sense to work with a seasoned legal professional. If you have questions about estate planning, need to adjust a current plan, or want to get started developing your own estate plan, please call The Villages estate planning attorneys at Millhorn Elder Law Planning Group today to meet with a legal professional during a free consultation at 800-743-9732.
Source:
floridabar.org/public/consumer/pamphlet028/