What is the Difference Between a Living Will and a DNR?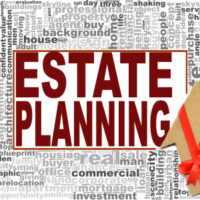 Residents at The Villages who are engaged in estate planning are probably determining what medical advance directives they need. Two popular ones are living wills and do not resuscitate orders, called DNRs. On the surface, they appear similar, but they are actually very different. You might find that you only need one or the other.
What are Living Wills and DNRs?
One fear many of our clients have is being kept alive artificially, hooked up to a feeding tube and a ventilator even though they might be brain dead. Many people find this type of situation depressing and a definite burden on their family, especially because there is no hope for recovery.
To prevent this scenario, our clients can create certain medical advance directives:
A living will spells out what treatment you want and don't want should you become incapacitated or terminally ill. You can be as detailed as you want when deciding what treatment you will receive.
A DNR is an order to a doctor not to perform CPR to revive you.
As you can see, a DNR has a much more limited focus than a living will, as it speaks to just one situation: where you need CPR to prevent death. For this reason, a DNR is by itself not enough for most people.
Do You Need Both Advance Directives?
Probably. Both documents are created differently, so they have a different legal effect. For example, you can draft a living will with the help of an attorney according to the requirements of Florida Statute 765.302. With a DNR, however, you need to use a form created by the state and have your doctor sign off on it.
Also, emergency medical services (EMS) will only respond to a DNR. They won't stop performing CPR because of what you have written in your living will. For this reason, if you are living at home, you might fear being resuscitated by an EMT. In that case, you need to have a DNR in place for them to respect.
What Else Do You Need?
We also recommend that clients designate a health surrogate. This person steps in after you are incapacitated and can make medical decisions for you. Often, your surrogate needs to remind a doctor that you have a living will, since most doctors are solely focused on keeping their patients alive.
You should appoint a health care surrogate someone who are comfortable discussing end-of-life decision-making with. This could be an adult child, your spouse, or a trusted family friend. Ideally, your surrogate should also live near you so they can go to the hospital and speak on your behalf when you are incapacitated.
Prepare for the Future with Us
Few people want to think about end-of-life decisions like whether to receive CPR or a feeding tube after a terminal illness diagnosis. Nevertheless, many of our clients report feeling peace of mind after having created their advance medical directive, confident that they will be able to die with dignity.
For more information, please contact Millhorn Elder Law Planning Group today in The Villages. You can schedule a free consultation by calling 800-743-9732.