What Is The Quality Of Nursing Home Facilities In Florida?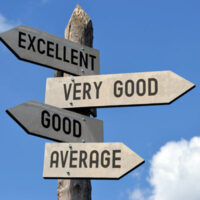 There are over 65,000 regulated nursing homes and long-term care facilities that exist throughout the United States to serve the increasingly growing older population. As a whole, these facilities are the home to more than eight million older Americans. Aging takes a toll on the body and on one's ability to maintain independence and engage in self-care. The range of services and needs of each elderly person differs but these institutions range in their services from day-based care to assisted living homes, and nursing homes. It is estimated that the need for such services is going to increase sharply with the number of individuals needing residence in a nursing home to double in number over the next few years.
If you are in good health but are thinking about your future plan and goals, then it is a good idea to consider the potential need for long-term care or nursing home services now. These facilities can be quite costly and when looking at how to afford and absorb these costs without draining everything you have and being left with nothing or very little to pass down to heirs, long-term care planning should be considered. The Villages long-term care planning attorneys at Millhorn Elder Law Planning Group know how to evaluate your assets and strategically restructure where necessary, while completing all paperwork to make the process much more streamlined and less stressful for you.
Florida Nursing Homes
When thinking of living in a nursing home or other long-term and assistive care facility, it can feel off putting for some of those who feel like they are quite self-reliant and also very proud. But, the way one feels about their situation and the reality of it are two different things. While there is a range in the quality of facilities that are available, the good news for residents of the state of Florida is nursing homes here are well-rounded and capable of serving a very diverse population.
The healthcare and services provided by these facilities, by and large, are far superior as a whole to what many other states have to offer. The selection of acute care is ideal, and rehabilitative and convalescent services are also top-notch. The Kaiser Family Foundation has reported that the state of Florida is a leader with nursing home staff and ranked number one for nurse staffing when compared to the top 10 large and most populous states in the country. Overall with respect to the entire nation, Florida comes in at number nine.
Also, the number of direct care hours nursing home residents in Florida receive is on average, much higher than that of the rest of the nation. When assessing trends in quality care and performance, Florida is ranked very strongly.
Speak to a Florida Long-Term Care Planning Attorney
Long-term care planning can be a critical component of an estate plan and a strategy for the future. Engaging in long-term care planning early is essential for the best outcomes. For help with your estate plan and with the proposition for long-term care, please call the Florida estate planning lawyers at Millhorn Elder Law Planning Group to schedule a free consultation at 800-743-9732.
Source:
fhca.org/media_center/long_term_health_care_facts/