Why Families' Interest In Medicaid For Nursing Home Care On The Rise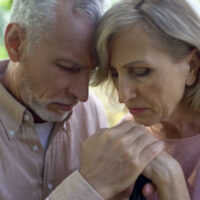 When you are estate planning, you may be in good shape health-wise, but this could change in the future. It is impossible to know what can happen as we age and while some of us can keep a fairly sharp mind and be able to care for ourselves, in many situations, the majority will need to have some amount of assistance. A good portion of elderly people will need to reside in a long-term nursing facility. For this reason, it is important to think about what is necessary should the need for living in a long-term nursing home become a reality. As a result, including Medicaid planning during the estate planning process may be the right approach to cover all of your bases.
According to the Centers for Disease Control and Prevention, there were approximately 15,600 nursing homes in the United States in 2016. That number continues to grow as the nation's mature residents age and require a certain level of care to maintain normal daily life. If you would like help with Medicaid planning or if you have questions, The Villages, Florida Medicaid planning attorneys at Millhorn Elder Law Planning Group can assist you.
Why There Is a Growing Interest by Families for Medicaid Benefits to Pay For Long-Term Nursing Home Residence
With age, the body naturally breaks down and disease progression is much more likely. Some diseases and conditions are able to be stabilized but for others, there is no stopping the advancement of the symptoms. Because of this, a person that has a chronic disease ailment that is only getting worse in an older body that does not have the strongest defenses will likely impact the ability to live life and engage in even the most basic activities. Alzheimer's Disease is a good example of a condition that can worsen and cause a person to be unable to take care of themselves.
This is why as more people enter their older years, the potential for needing assistance increases. Families that love their elderly family members may be concerned about what to do should a long-term nursing home living situation be necessary.
The cost of these facilities is quite high and paying for such services could feel overwhelming and even impossible. Here, when it is realized that long-term care is a reality, it could be too late to figure out how to manage assets without depleting them while also trying to be eligible for Medicaid benefits. This explains one reason for the growing need and interest families have in Medicaid benefits.
Speak to a Florida Medicaid Planning Attorney Today
Advanced planning for Medicaid can make a big difference should the day come when such services as long-term nursing home care are necessary. Medicare is not going to pay for custodial care, so this is not something that families should count on.
Planning for the future, and whatever it holds, is not something to be taken lightly. There are serious and expensive considerations to account for. Residents in the Villages, Florida can meet with a Florida Medicaid planning lawyer at Millhorn Elder Law Planning Group during a free consultation to learn more. To schedule yours, please call 800-743-9732.
Source:
cdc.gov/nchs/fastats/nursing-home-care.htm