Why Long-Term Nursing Care Facilities Are In Strong Demand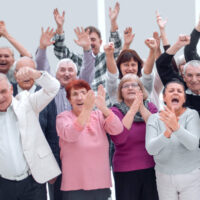 Long-term nursing home care encompasses a wide range of services that accommodate the needs of elderly individuals. These services can include personal care, health and medical care, supportive assistance, and other vital supportive resources. When individuals age and suffer from disease conditions or other ailments that limit their ability to cognitively, physically, or mentally function and live daily life without assistance, long-term nursing home care may be necessary. But, the cost of such facilities is quite high. It can cost close to $90,000 annually to live in a long-term care nursing home in Florida and that is not even for a room that is private. If a private room is preferred, it is well over $100,000 on a yearly basis.
It is never known for sure if or when one will need to have assistance to live their daily life. When age continues to break down the body and the mind, doing even basic tasks on a daily basis becomes much more of a challenge and even impossible in some situations. To protect the safety and quality of life of an elderly person with disabilities and specific needs, a long-term nursing care living situation may be necessary. But paying for such services could seem impossible.
Long-Term Nursing Home Care Needs in the United States
It is a good idea to plan in advance for the potential that long-term nursing home care may be necessary. Doing so can help you better manage your assets so that your beneficiaries can still inherit what you want them to have without causing you to lose eligibility for such helpful benefits as Medicaid. Since Medicare is not going to pay for custodial care, Medicaid planning is a task that should be done before the need for long-term care is a reality. The Villages, Florida Medicaid planning attorneys at Millhorn Elder Law Planning Group can assist you when you are estate planning and want to account for the possibility of needing long-term nursing home care.
The objective of people using long-term care is to be able to live with the highest possible quality of life. Assistance with physical activities and daily tasks is available in these facilities. For people that are fairly independent, a long-term care facility can help them maintain their current lifestyle.
In 2016 in the United States, there were as high as 8.3 million Americans that used long-term care service providers. That year, there were just under 66,000 long-term care service providers that were regulated and operational across the country. Since 70% of Americans aged 65 and older will require some type of long-term care, it makes a great deal of sense to prepare for this possibility sooner rather than later. Anything can happen as we age, an unexpected disability or disease conditions are just two examples of issues that can inhibit one's ability to live independently.
Speak to a Florida Medicaid Planning Attorney Today
Long-term care planning is a worthwhile investment of your time that will protect your and your family's future. Call The Villages long-term care planning attorneys today at Millhorn Elder Law Planning Group to schedule a free consultation at 800-743-9732.
Source:
cdc.gov/nchs/data/series/sr_03/sr03_43-508.pdf