4 Reasons to Meet with an Elder Law Attorney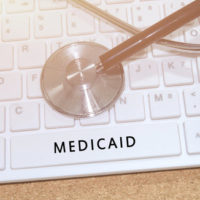 As experienced elder law attorneys in Winter Park, we meet with clients every week who have a legal issue they need help with. Many of them were unsure that they needed a lawyer's assistance until a friend or family member recommended that they call us. They are usually very grateful that they did.
In this do-it-yourself culture, many people try to tackle legal issues on their own, only to make critical mistakes that remain undiscovered until it is too late to correct. Many of our clients state they wish they had contacted an elder law attorney earlier. Below, we offer 4 of the most common reasons you should reach out to us for help.
You or a Loved One Needs Long-Term Care
With the population aging, increasing numbers of people will be spending part of their lives in a nursing home or other long-term care facility. Many of our clients are concerned family members who have been trying to care for family members but are now at their wit's end. They know something needs to change, but they don't know the steps for finding and paying for long-term care.
At Millhorn, we work with clients to understand how Medicaid eligibility works, and we help them qualify for these and other public assistance programs.
A Loved One Can No Longer Take Care of Herself
Some of our parents can no longer make thoughtful decisions for themselves, particularly regarding health and finances. Petitioning for guardianship is one way to make sure that your loved one is cared for in his or her old age.
You Have No Estate Plan
Creating a proper estate plan is just one of those things that people have on their bucket list but never get around to. There is really no reason to put it off any longer. A complete estate plan should include:
A will or trust, or both, to help transfer assets after you die
A review of your beneficiary designations on life insurance and retirement accounts
Advance directives, such as a living will, to plan for the time you are incapacitated and can't make decisions for yourself
Some of our clients have created bits and pieces of an estate plan over the decade but need a holistic review to bring all the pieces into harmony. We can help with that as well.
You are Creating a Blended Family
Many seniors are marrying for a second or third time when they already have children from previous relationships. There are important legal considerations to make sure that your loved ones are properly taken care of after you pass. You should take a fresh look at your estate plan before walking down the aisle and saying, "I do."
Experienced Legal Guidance
If you've never thought of meeting with an elder law attorney, now is the time to do so. We can help you understand your options and discuss the strengths and weaknesses of each approach. Please reach out to Millhorn Elder Law Planning Group today.
We offer a free consultation to those who contact us by calling 800-743-9732 or filling out our contact sheet.
Resource:
mayoclinic.org/healthy-lifestyle/consumer-health/in-depth/living-wills/art-20046303