5 Interesting Facts About Long Term Health Insurance Coverage In America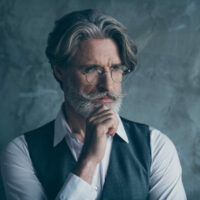 With age comes new challenges and realities of life that we have to face. Some people age gracefully and can stay independent for the duration of their lives. Many others, though, do not have this luxury. The vast majority of people will require some amount of care in their older years. It is estimated that 70% of people will need some amount of support.
It is possible that all you will need is a caregiver to come to your home to help you with light chores and duties. Or, you may need to move out of your home to a specialized facility that provides many services. For example, some older adults can move into a retirement community where only housekeeping services are necessary. By contrast, there are many others that may require a facility that takes care of everything for the resident including housekeeping but also medical and personal care amenities.
The cost of long-term care varies, but in general, it is a considerable expense that can be very difficult to manage when you are on a fixed income. Think about a nursing home that can be over $150,000 a year. This is why long-term care insurance can be so critical to have. If you have questions about securing long-term-care coverage in Florida, The Villages long-term care planning attorneys at Millhorn Elder Law Planning Group can help.
Long-Term Care Coverage and Americans
Across the United States, it is estimated that well over seven million Americans carry long-term health insurance. Consider the following facts regarding the coverage in America:
On average, people will look into buying and then executing a purchase for a policy at age 57.7. Approximately 27% of the population will purchase insurance before they turn 55 years of age, and 18% will buy at age 66 and beyond.
Medicaid covers 57% of long-term care services purchased in the country.
In 2019, there were 54,563 long-term care insurance policies purchased by Americans across the country.
In 2019, the largest claim paid for by insurers was $1,591,862 while the tiniest claim was $19.
There are 1.5 million Americans residing in nursing homes and 1 million living in assisted living homes.
Being prepared can save you in the future. This is true in many cases including purchasing long-term care insurance. Policy rates can vary as a result of many different factors. But, the most affordable prices can be found when you are younger and in good health. So deciding to be proactive concerning researching various policies rather than waiting on getting covered is in your best interest.
Speak with a Long Term Planning Attorney in The Villages, Florida Today
If you have a long-term care policy in place, then should it come to a point where you need assistance with your living circumstances, you will be better positioned to get access to the care that you need.
To learn more about long-term care planning in Florida, The Villages estate planning lawyers at Millhorn Elder Law Planning Group are here for you. Please call Millhorn Elder Law Planning Group today to schedule a complimentary, initial consultation at 800-743-9732.
Source:
nia.nih.gov/health/residential-facilities-assisted-living-and-nursing-homes