5 Tips To Help Your Parent Plan For The Aging Process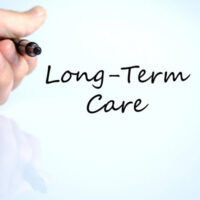 If you have an aging parent, then it is likely you think about their longevity and health every day because no day is guaranteed for anyone. But, this notion becomes especially pertinent with an older parent. And while providing them loving care is the ongoing objective, there are other actions that you should take to best ensure that you both are on the same page with respect to the future. Being prepared can give you and your parent the peace of mind that they are best positioned for complete and sound support when they need it and that you are able to keep your own wellbeing intact as well.
What Should Caregivers Do to Best Tend to Their Aging Parent?
Having an open and honest conversation with your aging parent about their goals and your involvement in supporting them can ward off any questions should an unexpected emergency arise. While these discussions are necessary, they may not be the most comfortable for both you and your parent. Whether your parent does not want to burden you with their own issues like health problems or finances, or you do not want to even think about your parent not being whole and independent, it is still better to talk than to not.
Addressing the following points can be advantageous for you, your family, and your parent.
If your parent is living in their own home, they may need to have some work done on it so that it is equipped to meet their physical safety requirements. Updating tubs or showers to walk-in tubs, adding toilet seat risers, having emergency numbers easily accessible, and adding rails on areas where there are steps are just some examples of home safety actions for older adults.
The elderly are some of the most commonly targeted for being defrauded out of their wealth. Engage with your parents about current scams that are taking place, have them monitor their credit and bank accounts regularly, or sign them up to decrease junk mail. There are many actions you can take to minimize your parent from falling prey to a scammer.
Put in place a medical power of attorney, wills, trusts, and other estate plans if they do not exist. If there are estate planning documents, make sure they are visited regularly and adjusted as necessary so that they are up-to-date.
Consider your parent's Activities of Daily Living and Instrumental Activities of Daily Living which are both basically all of the things that your parent does each day. Showering, cooking, cleaning, taking medications, going to the bathroom, and much more should be included and then monitored. If your parent is starting to struggle with any of their ADLs or IADLs then you can address how to get them the assistance they need.
Talk with your parent about what living arrangements they prefer should they need help with daily activities or if they are completely unable to care for themselves.
Speak with an Elder Law Attorney at the Villages Today
Helping your parent thrive and live a full life as they get older is a multifaceted task. The Villages elder law attorneys at Millhorn Elder Law Planning Group can assist you and your parent find the right and most effective approach to managing the aging process. To schedule a free consultation with one of the Villages long-term care planning lawyers at Millhorn Elder Law Planning Group, please call 800-743-9732.