A Guide For Choosing A Nursing Home Or Long-Term Care Facility In Central Florida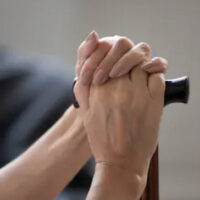 Your parents are no longer able to keep up with household tasks or cook for themselves. They need assistance with changing and bathing as well. You hired a home health nurse, but she is only available a couple hours a day to check in and complete chores. You strongly believe your parents need around the clock care to be safe and have all their needs met. But choosing a long-term care facility is such a daunting task. What are some items you should keep in mind when choosing a nursing home or long-term care facility in Oxford, Florida?
What Medical Care Does the Facility Offer?
If your parent or loved one has Alzheimer's or advanced-stage dementia, you want to be sure that the facility you choose is qualified and skilled in caring for patients with advanced needs. In some cases, a long-term care facility may have special residences dedicated to residents with advanced cognitive decline, equipped with advanced safety features. You also want to be sure that a nurse is on staff and available 24/7, and that a dedicated medical team (including a physician and/or geriatric specialist) is available for consultation and making rounds at least weekly if not more frequently.
Other Questions to Ask Each Facility
You will want to know what the ratio of staff to residents is on any given day, including overnights. What amenities are available to residents? What help is offered for personal care, bathing, and changing? Ask if the long-term care facility you are considering offers behavioral health services, scheduled activities, planning outings, and recreation suitable for residents. Determine what visiting hours are. Will you need to schedule a planned visit, or can you pop in to check on a loved one? Will your loved one have phone access to call you whenever they want to? What else is included in the cost of care? Determine if room and board or meals are covered services, and whether your loved one can bring furniture to make their room feel more like home. Will they share a restroom with another resident? What happens if they run into issues with another resident or are not transitioning well?
Determine Payment Options
Most importantly, determine if the facility you are visiting is certified by Medicaid or Medicare. If you are using a Medicaid waiver to pay for long-term care, be sure the facility accepts this. Ask if setting up a payment plan is optional or if advanced payment for a year at a time is necessary. Keep in mind that there are restrictions for applying for a Medicaid waiver. You should contact our attorneys at Millhorn Elder Law Planning Group as soon as possible to determine asset-protection strategies if you believe a loved one may require long-term care services.
Contact Our Long-Term Care Planning Attorneys at Millhorn Elder Law Planning Group
Deciding when to make the transition to 24/7 care is half the battle. It is a difficult transition for everyone in the family as a loved one gives up some of their independence and autonomy, but not their dignity. You want to make the choice that is best for them and their well-being. But understanding what facility to put your trust in, in addition to how to pay for care, is confusing. Our lawyers at Millhorn Elder Law Planning Group have experience in long-term care planning needs, including crisis planning. We have helped thousands of families choose the best option for them and can provide you with resources and strategies for understanding payment options as well. Call today to schedule a comprehensive consultation and take your next steps.