Aging on Your Own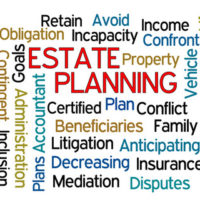 Unlike their parents' generation, many Baby Boomers have never had children. As a result, they face the prospect of growing old alone, especially if they are divorced or have never married.
There is no reason to fear growing old alone, but you do need to be especially organized. The sooner you begin making plans, the better.
No Caregiver
People with children often move in with their kids when they can no longer take care of themselves. Unfortunately, many seniors today do not have that option, which puts them at increased risk of social isolation. Childless seniors are often called "elder orphans," which is not the greatest term but does get at the reality that many seniors will not have a family member as a caregiver.
However, there are things people can do to prepare. For example, you should begin researching the cost of long-term care. Even people with children end up in nursing homes all the time. Understand the current cost and come up with a game plan for paying for it. If you are young enough, you might buy long-term care insurance or develop an investment strategy that will help you stash away funds.
You also should try to maintain a social network of friends. As we age, we often need rides to the hospital, and it will be easier to rely on a group of people who know you.
Move, if Necessary
Another problem for seniors is mobility. Instead of relying on people to transport you, you can move to a city that is more walkable. Many cities also have public transportation or special transportation for the disabled and elderly, which can be a huge benefit. When you move, you can meet new people and form fresh friendships.
Choose Someone to Make Decisions for You
Many seniors stay mentally sharp for a very long time. However, dementia can creep up on anyone. And when symptoms manifest themselves, it might be too late to create the legal documents you need:
Living Will. You can spell out what life-extending treatment you want and don't want, which your doctors should honor if you become incapacitated. For example, some people do not want to end up on feeding tube.
Health Care Surrogate. This person can make health care decisions for you when you lack capacity.
Power of Attorney. You can appoint an agent to handle your finances when you can no longer do so yourself. This person can cash your checks and pay bills as well as engage in larger transactions, like cashing out investment accounts.
Choosing a surrogate or agent can be difficult for single people. Many people pick a child, but you can look to close family friends or even hire a lawyer to act as your representative. Whoever you pick, make sure it is someone you trust.
Contact Millhorn Elder Law Planning Group
Growing old does not have to be a scary time, even if you are aging without a spouse or children. Instead, you should take control of your situation.
At the Millhorn Elder Law Planning Group in The Villages, we develop estate plans for seniors that can provide peace of mind. To find out more, please schedule a free consultation with one of our attorneys today.
Resource:
health.usnews.com/health-news/health-wellness/articles/2015/10/26/no-spouse-no-kids-no-caregiver-how-to-prepare-to-age-alone