Avoiding Probate In Florida – Consider The Alternatives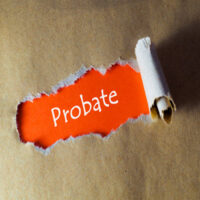 Probate is supervised by a Florida court, and the process identifies assets and debts that were individually owned by a decedent, while ensuring that the decedent's assets are transferred to the proper beneficiaries. Probate can be complex as two types of probate administration exist in Florida law: summary administration and formal administration. There is also a process called Disposition of Personal Property Without Administration–often used for very small estates–but a court needs to be asked to allow for this type of asset transfer. 
Probate Ensures The Wishes of the Decedent
The goal of probate is to make sure that the wishes of the decedent are followed, and that beneficiaries are able to receive their property unencumbered by creditor claims. While the probate process is not to be feared, it can be time consuming and costly. Usually it takes up to six months before the legal process is completed and remaining assets are distributed. Lawyer fees are calculated on a certain percentage of the probate estate. 
Why Avoid Probate?
Many people do not want their assets tied up in a court proceeding for even six months. Others do not want their heirs to have to deal with legal forms, attorneys, and court proceedings merely to receive their inheritances. If there are acrimonious family relationships, these issues can be magnified after a person's death, and long court battles can ensue. Savvy estate owners know there are ways to prevent probate problems upon their death, and they utilize a number of proven methods to avoid probate.
Living Trusts
A living trust is sometimes called a revocable trust because it can be amended or even revoked during the grantor's lifetime. The trust allows assets to automatically transfer to beneficiaries named by the grantor. Living trusts do not have to be filed with a court at any time, and they are privately administered after the grantor's death. Living trusts can be attacked by creditors while the grantor is still alive, but beneficiaries' interests can be protected by the trust after the grantor has died.
Designating a Beneficiary
Life insurance is one of the most common examples of assets that are paid directly to a beneficiary. Listed beneficiaries can collect life insurance proceeds directly from the insurance company involved without having to go through probate. Beneficiaries can also be designated for IRA accounts although there may be taxable implications regarding inherited retirement dollars.
Joint Tenants With Rights of Survivorship
Two people that are listed on a property title can own that property as joint tenants with rights of survivorship. This means that if either joint owner dies, the remaining or surviving owner automatically receives title to the property. Owning a property as a joint tenant creates two immediate advantages:
If one spouse dies, the property quickly passes to the surviving spouse outside of probate.
Assets held by joint tenants with rights of survivorship are protected from individual creditors of either spouse as long as their marriage continues.
Contact an Attorney If You Have Questions
Avoiding probate is an important estate planning goal for many elder Floridians and the advice and counsel of a good Florida estate planning attorney can be invaluable. For quick answers to your Florida probate questions, call the Millhorn Elder Law Planning Group at 800-743-9732 or contact us online.