Can Aid And Attendance Pay To Help Veterans Stay In Their Own Homes?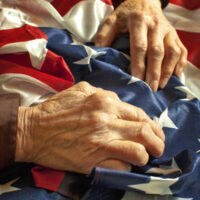 For those veterans that qualify for Aid and Attendance pension pay, when it comes the time that it is necessary for additional care, thinking of the costly expenses can be overwhelming. Also, the thought of having to leave one's home for a nursing home or other long-term care facility can be another source of stress. But for injured veterans, Aid and Attendance pay can help these individuals get the support they need so they can comfortably continue to reside in their homes.
For residents of the beautiful community of The Villages, the veterans aid and attendance attorneys at Millhorn Elder Law Planning Group can answer all of your questions about the benefit and provide you with more information on how it works.
How Does Aid And Attendance Pension Pay Keep Veterans Safely in Their Homes?
As we age, our bodies do not work as well as they used to and our minds begin to get foggy. This is true for veterans and civilians across the United States. For veterans that may have suffered severe injuries during their service, the decline has the potential to come even faster. No matter when it is determined that a veteran will require the additional assistance of a caretaker to go about daily activities, Aid and Attendance pension pay may apply.
Veterans Aid and Attendance pay is an extra amount of money that can be in addition to a military pension. If there is documentable evidence by a licensed physician or medical facility that a veteran must have additional care to go about daily life they may be awarded this extra amount of money. The caretaker will make an hourly rate and the number of hours they work each week will be used to determine how much pay is dispensed. There are guidelines though to calculate a caretaker's rate.
The value of Aid and Attendance pay can be great, especially for a veteran that prefers to stay in their home and be cared for by a trusted friend or family member. This pay can reduce the worries a disabled veteran could have when considering an outside caregiver. There are options for caregivers in terms of residence. A veteran can have a caregiver live in their own home, the veteran may live in the caregiver's home, or a caregiver and veteran can live in separate homes as long as the caregiver can come by each day to provide assistance.
For more information on how Aid and Attendance pay works and if you qualify, please connect with The Villages long-term care planning attorneys at Millhorn Elder Law Planning Group.
Speak to The Villages Aid and Attendance Attorneys at Millhorn Elder Law Planning Group Today 
Long-term care planning including having the possibility to secure Aid and Attendance pay can go a long way towards getting assistance with daily life in the future. For veterans that don't want to leave home and relocate for the essential care they need, here too, Aid and Attendance pay may be able to make this happen.
If you have questions about Aid and Attendance pay, please call The Villages long-term care planning lawyers at Millhorn Elder Law Planning Group to schedule a free consultation 800-743-9732.
Source:
va.gov/pension/aid-attendance-housebound/