Can Your Pet Inherit Your Florida Estate After Death?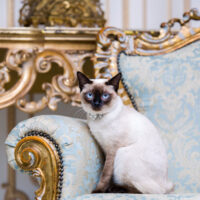 It may seem like a weird or unusual question, that of a pet being an actual beneficiary of one's estate. But, in Florida, it is possible. If you would like your pet taken care of after your death, you may be able to leave money for your pet so they are not left behind and will be looked out for. In fact, Florida is not the only state that allows for this. Just under forty other states and the District of Columbia also have laws that give pet owners rights to include their pets in their estate planning documents.
To an outsider looking in who does not own a pet, the thought of leaving money for an animal may seem ridiculous. But for a pet parent, this could not be further from the case. Pets brought into our lives can be our friends, our confidants, and be considered valued family members. If you live in The Villages, Florida and you have a pet you adore and want to plan for their future after your death, call on the trusted and skilled pet trust attorneys at Millhorn Elder Law Planning Group for more information on how you can make this happen.
How Would a Pet Trust Care for Your Animal After Your Death?
During your life, you take care of your pet by buying them food and making sure they have clean water. You take them to the vet for regular visits and if they develop a health condition. Depending on the type of pet you have you may also need to have them exercised or groomed, or they may need special supplementation. The bottom line is that you put effort and money into taking care of your beloved animal.
Once you die, you may have a trusted friend or relative that would assume your pet and their care. Or, you may not have anyone that can do this job. Even if you do have a backup ready to take your pet when you are no longer around, they will be taking on the financial burden of paying for all of their care. And, vet bills can be expensive. As pets age, they may start to need more treatment or veterinary care than they did when they were younger which could be quite costly.
To ensure that your pet is not neglected and is able to get the care and treatment they need for the rest of their life once you are gone, a pet trust is a good way to make this so. Florida pet trust laws allow individuals to establish legally enforceable trusts for their pets where money can be placed that will only be used for the welfare of the pet. Having such laws in place can give you greater peace of mind that the caretaker of your animal must use the funds you left for your pet, directly for that animal and not for the benefit of the caretaker.
Speak to The Villages, Florida Estate Planning Attorney Today
Estate planning can be complex and encompass a vast number of considerations, one being the well-being of a pet. For more information on Florida pet trusts, you can connect with an estate planning attorney in The Villages at Millhorn Elder Law Planning Group by calling 800-743-9732 to schedule a free consultation.
Source:
flsenate.gov/Laws/Statutes/2012/736.0408