COVID-19 (aka Coronavirus) POLICY & GUIDELINES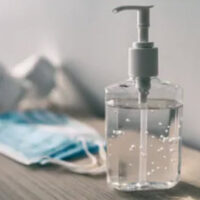 Out of an abundance of precaution and as our Clients are our highest priority, our Firm is publishing the steps and procedures our Firm and staff are taking to limit exposure to COVID-19 (aka Coronavirus).
We are requiring all clients to use hand sanitizer upon entering the building.
Although we understand the significance of a handshake, for your safety and ours we will not be making any physical contact.
If you are in need of water please let any staff member know. Unfortunately, at this time we will not be providing a coffee/tea station.
To limit contact between our Clients and Employees, you will notice that while witnessing the signing of any documents, our Employees will remain at the CDC recommended distance of six (6)feet. In addition, you will receive a new pen that you may take with you. We ask that you use the hand sanitizer upon completion of the signing of the documents.
All Employees are required to wash their hands for at least 20 seconds with soap followed by using hand sanitizer before and after every appointment.
Between each Client appointment, we will wipe all surfaces, including tabletops, chairs and doorknobs.
We asked for your cooperation in letting us know if you are exhibiting symptoms of the Coronavirus, so your appointment can be rescheduled.
We promise that none of our employees will beat work if they are exhibiting symptoms of the Coronavirus.
Please understand that we do not charge for questions or consultations and that you may always set a phone conference with the Attorney and/or may contact the Attorney by email.
We appreciate your business and thank you for your cooperation