COVID Vaccine Does Not Mean Seniors are Out of the Woods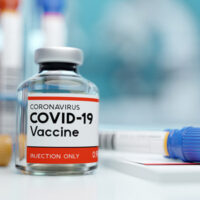 Three drug manufacturers have recently announced data from their clinical trials for a coronavirus vaccine, and the results are impressive. Two of the manufacturers have shown that their vaccines can provide up to 95% protection from infection. The third has also shown strong results—roughly 70% protection, though it, too, can provide almost 90% protection when administered a certain way.
The federal government is almost certainly to approve at least one of the vaccines this month, and widespread vaccination could begin shortly. Although we at Millhorn Elder Law Planning Group are happy that there is a vaccine (and so quickly!), our community is still vulnerable to the virus. We strongly encourage everyone in The Villages to meet with one of our lawyers to review their estate plan.
Not All Seniors Will Not Be Vaccinated First
The initial vaccine doses will be distributed by the end of December 2020 for health care workers first and those in a long-term care facility. This priority makes sense. Health care workers need to be healthy if they are to provide treatment, and close to 40% of the deaths from COVID-19 have been in nursing homes. Seniors in critical care facilities are very vulnerable to complications, so a safe vaccine provides a strong measure of protection.
Other seniors, however, will have to wait. If you have health complications, you might receive the vaccine early. For example, those with cancer and compromised immune systems are very vulnerable.
If you are healthy, by contrast, you might be waiting until the middle of spring before you are eligible to be vaccinated. In other words, you need to wait almost a half year—during which you could catch the virus. We encourage everyone to continue to practice safe social distancing and masking until they have received the vaccination.
Spread to Vulnerable Loved Ones is Possible
Although you might be in great shape, you could still pass the virus on to a loved one with health complications. This is particularly true when people live together. There is very strong evidence that the virus is transmitted by respiratory droplets in the air. When people spend more than 15 minutes in close quarters, the risk of infection is very high.
Even if you don't want to be vaccinated, consider your effect on those who live with you. We anticipate some people will reject the vaccine but ultimately infect a loved one.
Estate Plans Are Essential
We have been ringing the bell on drafting a solid, comprehensive estate plan to provide peace of mind during the pandemic. Although the end of this health crisis appears in sight, there is still plenty of time to contact us to schedule a free consultation. We will happily discuss your estate and who you want to leave it to. We will also draft other essential pieces of an estate plan, such as a financial power of attorney, living will, and designation of health care surrogate.
Now is also an important time to discuss tax planning, with a new administration set to occupy the White House and possibly alter the nation's tax laws. Contact the estate planning attorneys at Millhorn Elder Law Planning Group today at 800-743-9732 to get started.
https://www.millhorn.com/will-you-see-a-bump-in-social-security-check-for-2021/