Do You Have To Pay Back Florida Medicaid Benefits After Death?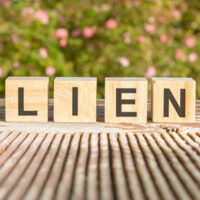 Many people are unaware that in the state of Florida, an elder person's estate can be subject to paying Medicaid benefits back after their death. Basically, the state of Florida becomes a creditor to an elderly person's estate after their death for the sum of the benefits that were paid to an elderly person from the Florida Medicaid program. This may be shocking to hear, but Florida is not alone with having a Medicaid payback practice. All states do the same thing.
Will the payback provision be a problem for you? The Villages Medicaid planning attorneys at Millhorn Elder Law Planning Group can examine your specific situation and help you establish a solid estate plan to protect assets from future creditors.
When is a Florida Medicaid Lien Applicable?
Typically, if a person is receiving Medicaid benefits, they are not flush with cash and assets. Medicaid is a program designed to assist low-income individuals and those that have very little wealth have access to healthcare insurance. As of 2020, there were more than 70 million people that were getting Medicaid benefits throughout the United States according to the Centers for Medicare & Medicaid Services.
A single person that is receiving Medicaid in Florida can only have up to $2,000 of assets to be approved to get coverage. This is not a large amount of money. So, when a person dies there is not much there for creditors to take.
A common question is even if an individual has very few countable assets, what happens when they own a homestead? This is a very good question and an understandable concern. In most situations, a viable homestead is not recoverable by the state of Florida after the death of an elderly person who received Medicaid benefits.
Situations, where a Florida Medicaid lien may be enforced, can include the following:
The home was sold and the Medicaid recipient was no longer receiving coverage before they died.
The Medicaid recipient came into money like through an inheritance.
All assets were not disclosed during the application process and after the Medicaid recipient's death have gone into probate.
The good news is that a Medicaid lien is generally not a concern for most people in most situations just by the nature of the life circumstances governing who is eligible to receive benefits. However, it is always a good idea to have an up-to-date comprehensive estate plan in place to safeguard one's wealth after one passes on.
Speak to an Estate Planning Attorney in The Villages, Florida
Medicaid planning can be very complicated and confusing. But, you do not have to stress yourself over figuring out what you need to do to protect your interests because help is available.
If you have questions about Medicaid planning, you can discuss your situation with a qualified long-term care planning attorney in the Villages, Florida. Consultations are always free for you and your family. To schedule a free consultation with an experienced estate planning lawyer at Millhorn Elder Law Planning Group today, please call 800-743-9732.
Source:
medicaid.gov/medicaid/index.html