FAQ about Guardianship in Florida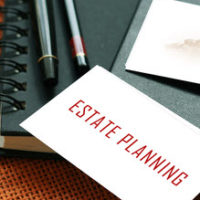 As our loved ones age, they might encounter difficulty making decisions for themselves. Often, elderly begin to show signs of dementia or other cognitive impairments that make it hard to be independent. As experienced elder law attorneys, we have helped many people obtain guardianship over an elderly relative.
In Florida, people seek guardianship for many different reasons. As an example, when a minor child's parents die, they need a guardian. But we focus our practice mostly on helping people gain a guardianship of an elderly relative, and we have written down the most common questions we receive about the process.
Can I become a guardian?
Florida law lays out the requirements in statute 744.309. The requirements will differ depending on whether you are a resident of Florida:
Resident: you must be at least 18 years old.
Non-resident: you must be closely related to ward, such as a spouse, child (including adopted children), sibling, aunt or uncle, niece/nephew, or a spouse of someone qualified.
The law also lists disqualifications. For example, you cannot have been convicted of a felony if you want to serve as a guardian.
How do I get appointed?
You need to apply to the court. In most circuits, the probate court is tasked with appointing guardians. You should meet with an elder law attorney if you have questions.
My loved one is resisting a guardianship? Can I get a judge to approve it anyway?
Yes. You can submit a petition to the court alleging that your loved one lacks the capacity to manage their affairs. Generally, the judge will then appoint two doctors to examine your loved one. A lay person might also be appointed. They report their findings to the judge, who will study it carefully. If there is no evidence of impaired capacity, the judge will dismiss your action. However, if the judge finds some evidence of impairment, then an incapacity hearing is necessary.
Who monitors a guardian? I'm afraid my loved one's guardian is not very good.
Guardians need to submit an annual report to the court. Of course, judges do not see everything, and they rely heavily on the report. If you suspect a guardian is abusing or neglecting someone you care about, then you should speak to an attorney.
Are there alternatives to guardianship? I'm a senior and afraid of losing control.
Yes. Every case is different, so the alternatives will differ depending on why you need the guardian in the first place. For example, you might have trouble managing your money and forget to pay bills on time. In this situation, you could create a financial power of attorney as an alternative to a guardianship. The agent you appoint would have certain powers with respect to your finances (but not others). For example, you could give your agent the power to cash checks and pay bills but not sell real estate or other property.
Speak with an Elder Law Attorney in The Villages
Millhorn Elder Law Planning Group is an established law firm representing The Villages. We have handled countless guardianship proceedings and can provide the most effective representation possible. To find out more, schedule a free consultation by calling 800-743-9732.
Resource:
www799/0744/Sections/0744.309.html