Holiday Shopping Scams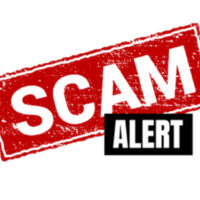 Now that the holiday season is in full swing, we anticipate that our neighbors in The Villages will begin focusing on holiday shopping. Protecting your personal data should be at the forefront while buying gifts for friends and family.
Unfortunately, scammers are always devising new ways to steal data and commit identity theft. Others will try to sell fraudulent goods to people. Our elder law attorneys in The Villages offer tips for protecting yourself.
Confirm You are Visiting Legitimate Online Retailers
Increasingly, Americans are doing their holiday shopping online. This has certainly been convenient during the coronavirus pandemic, and we expect the amount of ecommerce to grow this holiday season.
However, shopping online comes with certain vulnerabilities. As Forbes pointed out, many scammers create websites that impersonate well-known retailers, like Amazon or Macy's. Consumers who shop at these scam sites are simply handing over personal information, such as their credit card number and address. A scammer can take this information and make purchases in your name or open new lines of credit.
Always check the URL to make sure you are at a legitimate site. Also, scammers often send emails that closely resemble the addresses for legitimate businesses. These emails usually contain links to imposter sites. Try to avoid clicking on links from people you don't know.
Be Careful Donating to Charity
Many people ask that loved ones donate to charity instead of purchasing a gift. As AARP notes, about a third of all charitable giving is completed in December. However, you need to be careful about who you donate to. Many scammers set up crowdfunding sites replete with sob stories about how they lost everything in a fire or some other tragedy. Unsuspecting people donate and then share a link to the campaign on social media.
Of course, there is no way to double check that a person's story is real. They could be lying and trying to steal your money. Instead, protect yourself by donating to legitimate, established charities such as United Way or your nearby church.
Avoid Deals that are Too Good to Be True
This is a huge red flag that you might be dealing with a scammer. Have you always wanted a $2,000 watch? Well, be careful before buying it for $200. This site might be offering deals that are too good to be true because they have no merchandise to sell! Instead, they could be harvesting your personal data, which they will use for identity theft purposes. Again, the best advice is to shop from reputable retailers.
Check Gift Cards Closely Before Purchasing
Gift cards have personal identification numbers (PINs) on the back of the card. Some scammers will scratch off the film strip and write down the PIN before covering it back up with a sticker. They then enter the card's information into a computer program that regularly checks to see if someone has bought the card and loaded money onto it. If they have, the scammer then can start making purchases, which drains the value off the card. According to AARP, about 20% of Americans report getting gift cards with no money on them.
To protect yourself, carefully review a card before buying it. Ask a clerk to check whether the card has been tampered with before purchase.
Have a Safe Holiday Season
Millhorn Elder Law Planning Group has represented men and women in The Villages for years. We can handle your legal needs, including estate planning and Medicaid planning. Call us today to speak with a lawyer at 800-743-9732.
Resource:
aarp.org/money/scams-fraud/info-2019/gift-card.html
aarp.org/money/scams-fraud/info-2019/holiday.html
forbes.com/sites/forbesbusinessdevelopmentcouncil/2020/11/16/how-to-avoid-holiday-shopping-scams-and-keep-your-data-safe/?sh=89916da5c16c