How Can You Amend Your Will?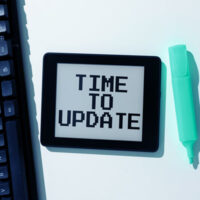 Many estate plans rely on a will. Every decision, within a will, is of great importance. But, if one changes their mind about those decisions, they can, and should, amend the will.
What Is A Will? 
Right before we go over the ways in which someone can amend their will, we must first define what, exactly, a will is, and why someone might want to amend their will.
A will is, in its simplest form, a legal document that clarifies an individual's wishes, regarding the management and distribution of their estate. Every single one of these wishes goes into effect when they pass away, but a will must be created while the individual, who is making the will, remains alive.
Many of the decisions clarified within a will involve significant assets. Some of these assets might be as follows:
Cash
A house.
Stocks
A car.
Bonds
A business
Savings.
Given the significance of these assets, an individual with a will may find that their earlier decisions are inadequate and, as such, that they would like to amend their will. And, fortunately, they will be able to do so.
How Can You Amend Your Will? 
Someone who would like to amend their will have several options available to them. The options, available to an individual who would like to amend their will, are as follows:
Rewrite the personal property memorandum.
Create a letter of instruction.
Revoke and rewrite the will.
Make a codicil.
Each one of these options is effective, yet complex.
Given the complexity of these options, speaking with an estate planning lawyer is absolutely essential. A failure to do so can lead to unforeseen complications that invalidate the provisions within a will.
Rewrite The Personal Property Memorandum 
A personal property memorandum is a document, that is attached to a will, which clarifies the following:
The individual's personal property.
The individual's account numbers.
The location of the individual's personal property.
The approximate value of the individual's personal property.
Someone who has a personal property memorandum can rewrite it. And, in doing so, they can make the changes they wish to make, while also dating the new memorandum.
Create A Letter Of Instruction 
A change made to one's will may not, in fact, be a change to one's will. Rather, these changes may involve other facets of one's estate.
When these changes occur, it is best to create a letter of instruction. By doing so, an individual can clarify why certain decisions have been made, within their will, while also providing any additional information that can be used to execute these decisions.
Even though a letter of instruction is, technically, not a legally binding document, it is best to sign the document and, then, to date it.
Revoke And Rewrite The Will 
Some changes are quite significant and, when this is the case, the will must be revoked. Right after it has been revoked, it can then be written, allowing the new will to replace the old one.
The process of revoking and rewriting one's will is tricky. A failure to do so properly can lead to the old will still being used or, even, the new will being considered invalid.
Develop A Codicil 
Developing a codicil is the best choice for those who wish to make minor changes. The process can take a little bit of time, but the end result is a will that aligns with one's wishes.
As mentioned in the previous section, though, if one wishes to make significant changes, then revoking and rewriting the will is the better choice.
Speak With A Florida Estate Planning Lawyer 
You can always amend your will. Speak with a Florida estate planning lawyer at Millhorn Elder Law Planning Group today, and we will assist you in figuring out which method of amending your will is right for you and then help you amend your will.
Source:
 law.cornell.edu/wex/will
law.cornell.edu/wex/memorandum
law.cornell.edu/wex/codicil