How Long Does It Take To Get Aid & Attendance Benefits?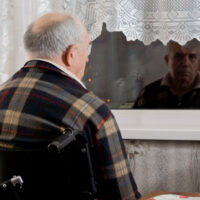 Like any state-sponsored benefit, the two most common questions that applicants of Veteran Aid & Attendance benefits have are:
How does the process work and what is needed for securing approval?
How long does it take to get your benefits?
As a veteran, there is the possibility that you could be granted monthly pension benefits through applying for Aid & Attendance. If you did your due diligence to research applying for and receiving Aid & Attendance you may have undoubtedly seen that the Veteran's Administration's own website gives you the answer. It depends.
Yes, indeed, it does depend because putting a hard time frame to how long it takes to secure benefits means that the VA has to abide by some established timeframe. And, as anyone who has had to use government-run services knows, the bureaucracy is incredibly slow and is not interested in efficiency or promptness. Additionally, when it comes to approving support services, the government is also keen on finding ways to reject applicants.
What Timeframe Should You Expect to Hear from the VA after You Apply for Aid & Attendance?
As is the case in many situations when figuring out the most effective and the quickest way to get to the benefits from the government that you may be eligible for and that you need, working with an experienced legal professional can be a strategic advantage. For residents of The Villages in Florida, the Villages Aid & Attendance lawyers at Millhorn Elder Law Planning Group can help you through the entire process until you get the funds that you deserve to receive.
In general, you may have to wait as little as three months before you receive your benefits. But in some cases, you may be waiting for at least six months and you are lucky if that is all the time you have to wait. Many applicants are stuck lingering for over a year.
There are exceptions for how long it takes to get Aid & Attendance benefits. One such example would be when a person is older than 90 years of age and there is a terminal condition at hand. In these cases, there could be the possibility of having your claim expedited. But still, even here, there are requirements that must be met.
There is no doubt, the application process for getting Aid & Attendance benefits can be tedious and moves at a snail's pace. If you have experienced, dedicated, and skilled legal counsel on your side when you are applying for these benefits you could dramatically reduce the amount of time it takes to get your much-needed benefits.
Speak to a Florida Aid & Attendance Attorney Today
For all of the veterans or spouses of veterans that live in the beautiful Villages community, you can have talented and passionate legal support by one of the Villages veterans aid and attendance attorneys at Millhorn Elder Law Planning Group on your side helping you get the Aid & Attendance benefits you are entitled to receive. To learn more about how to proceed, please contact Millhorn Elder Law Planning Group today to schedule your free, no-obligation consultation at 800-743-9732.
Source:
va.gov/pension/aid-attendance-housebound/