How Much Does Long-Term Care Coverage Cost?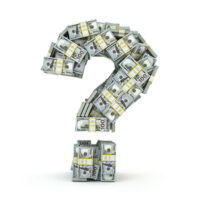 As you get older, thinking about the future and the potential life outcomes that could take place can best position you to make good decisions early on that will set you up for realities of life that may transpire. Living happily and safely in your older years is incredibly important which is why planning for long-term care is an essential part of your retirement strategy.
The amount of care you will need can vary based on your health status at the time you need additional assistance. It could be possible that you only need minimal support services. It can also be true that you will have a need for full-time care. So when you are looking to adjust your estate plan or if you are ready to put one together, Millhorn Elder Law Planning Group's estate planning attorneys in The Villages, Florida, can help you address all aspects of a comprehensive estate plan including how it can affect long-term care.
How Expensive Is Long-Term Care Coverage?
It is estimated that as many as 70% of people will require some amount of long-term care. The costs for getting these services are quite pricey. This is why considering coverage can be advantageous.
Many factors are used when determining the cost of long-term care. Gender, location of services, having insurance, the level of care that is needed, and more are some of them. For example, only requiring basic services like transportation or meal preparation will cost much less than having to reside in a facility set up for full-time care with individualized attention.
For your average male at age 55 that buys long-term care insurance, it can be expected to pay $1,700 annually versus $2,675 for women. Because women tend to have longer lifespans, their premiums are higher than their male counterparts. Long-term care in the last years of a person's life can be well over $367,000. For most Americans, the cost of long-term care is that is paid out of their pocket, on average, is $140,000.
When it comes to purchasing long-term care insurance, timing can mean all the difference for getting affordable rates. The sooner you buy coverage, when you have more optimal youth and health, works in your favor. This is where the best rates can be found.
At age 65, a male with good health may pay $1,400 for coverage while the same male with health concerns can be looking at $2,100. Females at age 65 in good health would be looking at around $2,100 annually and with health issues, $3,100 each year.
These estimates come by way of the 2020 American Association of Long Term Care Insurance Price Index.
Speak to an Estate Planning Attorney in The Villages Today
The rates can vary by state, by locality in the state, and by what the carrier decides to set. In Florida, for example, nursing care services you can purchase in Naples are considerably more expensive than the same services are in Jacksonville. The cost of nursing homes can be as high as $150,000 every year. This is why purchasing long-term care insurance is so critical to planning for your future.
For help addressing all aspects of your estate plan in Florida, the Florida long-term care planning attorneys at Millhorn Elder Law Planning Group are here to assist you. Please call Millhorn Elder Law Planning Group today to set up a free consultation at 800-743-9732.
Source:
aaltci.org/news/long-term-care-insurance-association-news/2020-long-term-care-insurance-price-index-released-for-age-55