How to Discuss Your Estate Plan with Your Children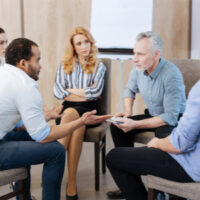 If you die with a will, your family will probably gather around in a lawyer's office to hear the will read. This can be a tense moment for all involved, and if people do not get what they were expecting, they could become angry.
At Millhorn Elder Law Planning Group, we encourage our clients to discuss their estate plans with their children and other loved ones so that there are no surprises after death. These discussions can often diminish the chances of a will contest and can prepare everyone emotionally for how your assets will be distributed. Below, our estate planning lawyer in The Villages offers tips for how to make this discussion come off without a hitch.
Plan Ahead
Your meeting will be much more effective if you have given some thought as to what you want to say. To begin, try to put yourself in your child's shoes. Chances are, your children expect to receive the estate equally divided between them. If this is the case, then the conversation will probably go off without a hitch.
However, if you are leaving more assets to one child, you might want to think about explaining why. For example, one of your children might be disabled and unable to support himself. Or a child might have taken care of you, and you want to leave this child your home. When meeting with a lawyer, you probably discussed your motivations for creating the estate plan the way you did, and you can share this information with your children.
Of course, you don't have to justify the choices you have made. These assets are yours to leave as you see fit. But if you want to discuss the estate plan with your children, you'll need to provide some reasoning for the choices you have made—otherwise, there is probably no reason to meet with them to discuss it.
Meet with Your Children in Person
A face-to-face meeting can be very effective. This gives your children a chance to raise any questions they have. If they are disappointed in what you are leaving them, this also gives them a chance to express that disappointment. Sometimes, people just want to vent.
Your estate plan might include a designation of health care surrogate or power of attorney, and you will want to discuss the details of those advance directives. This type of conversation is easier to have in person.
The other option is to write your children a letter explaining your estate plan. If you send it while living, then this gives your children a chance to contact you. A letter might be better if you have been estranged from one of your children for some time.
Contact an Estate Planning Attorney in The Villages
If you have not yet created an estate plan, now is the time. At Millhorn Elder Law Planning Group, we have helped those with substantial assets as well as those who have relatively few to their name. Our estate planning lawyers offer a free consultation, which you can schedule if you call 800-743-9732.