Questions To Ask A Long-Term Care Facility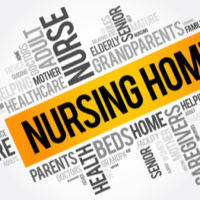 When an elderly parent or loved one can no longer live on their own, it is time to consider a long-term care facility. These facilities help residents with daily activities, such as getting dressed or preparing meals, as well as with their medical care. Choosing a long-term care facility is not easy, and you must do your homework ahead of time. Below are some questions you should consider before signing up.
Certification
 Before even visiting the facility, you should have a list of questions about the facility's certifications and history of government compliance. Consider asking the following:
Is the facility certified for Medicare and Medicaid? Remember, the government only pays to certified facilities.
Is the facility certified by the Joint Commission on the Accreditation of Healthcare Organizations? If so, this provides some security that it is a quality facility.
Has the facility ever had its license revoked? If so, why?
Staff Quality
You want your loved one to receive adequate care while staying at the facility. To that end, ask the following questions to get a handle on the quality and quantity of staff:
How many nurses are on duty for each shift? How many are registered nurses and how many are licensed practical nurses?
What is the ratio of residents to staff?
Does a resident have the same caregiver, or do they have someone new every day or week? For some residents, continuity is critical.
How promptly does staff respond to calls? Pay attention as you walk around.
How well does staff interact with residents? Are staff upbeat?
Quality of the Facility
 If possible, you should visit the facility yourself to check it out. Make sure to pay attention to the following:
How clean is the facility? If staff let the facility go dirty, then they probably are not more careful with residents.
How clean are the residents? Do they look well-groomed?
Is the lighting in hallways and stairwells adequate? If not, it might be easy to fall.
Does the food look wholesome and well-cooked?
Do residents have access to snacks? Are the snacks healthy?
 Resident Rights
 A long-term care facility might be the last home that your loved one has. You want their time there to be as comfortable as possible. Consider asking the following:
How does the facility protect a resident's privacy? For example, do staff members knock before entering?
Do residents set their own schedule (such as deciding when to go to bed and when to rise)?
Can residents continue to practice their religious faith at the facility?
Is there any place for residents to go outside?
Can residents keep sentimental gifts or personal belongings in their room? How are they protected?
 Dementia Residents
 Loved ones with dementia or Alzheimer's have special needs, and you want a facility that is prepared to adequately care for them. To that end, think about asking the following questions:
Does staff have special training for helping residents with dementia?
Does the facility have special services for people with Alzheimer's?
What is the facility's policy on using antipsychotic drugs on dementia or Alzheimer's residents? Has the facility ever been sued for using these drugs as a form of "chemical restraint"?
Lastly, walk around and get a feel for the facility. Does it feel like home? Could you see yourself staying there? If not, why? Remember that you do not need to choose the first facility you visit, though you do need to be realistic about what long-term care facilities can offer residents.
If you need help during this time, contact a Florida elder law attorney at Millhorn Elder Law Planning Group. We are eager to assist you with your case.
Resource:
webmd.com/healthy-aging/guide/choosing-long-term-care