Should You Have a Letter of Instruction?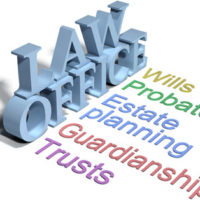 A comprehensive estate plan should include a will or trust as well as advance directives, like a living will and a designation of health care surrogate. Another helpful estate planning tool is the letter of instruction, though few have it.
Unlike the other documents mentioned above, a letter of instruction is not legally binding. However, it is a convenient way of conveying important information to the person who will be administering your estate. For this reason, you should seriously consider drafting a letter as part of your estate plan.
What Should Go in a Letter of Instruction?
Although this letter is not legally binding, it can include helpful information that will allow your personal representative to administer your estate. Many of our clients use letters of instruction to convey the following:
The location of important documents, such as your will, life insurance policy, deed to real estate, and investment accounts.
The log-ins and passwords for your online accounts, which can make it easier for your personal representative to access them.
The location of any safe deposit boxes, if you have them.
Contact information for family members.
Contact information for any financial planner, accountant, attorney, or other professional.
By putting all of this information in one place, you can ease the burden on your representative to collect and safeguard your assets.
What Else Can I Include in My Letter?
You might also include instructions for your funeral and burial. Many people discuss what type of funeral they want with family members, but you can't expect them to remember the details during this emotional time. Instead, reiterate what you want in a letter of instruction.
You might also include an explanation for why you created the estate plan the way you did. For example, you might have left one child more property than the other. You can include an explanation in the will, or you can put the information in a letter of instruction. By explaining your reasoning, you might be able to head off a will contest.
How Do I Create a Letter of Instruction?
Because these letters are non-binding, you do not have to follow any legal requirements. Instead, you can draft the letter on your own. However, it is always helpful to run it by your lawyer who can make sure nothing in your letter contradicts something contained elsewhere in your estate plan, such as in a will or a trust. A poorly drafted letter of instruction could create headaches for your personal representative by raising the idea that your will or trust does not truly reflect your wishes. An attorney can make sure everything is in harmony.
Meet with an Estate Planning Attorney Now
A letter of instruction does not replace a will, trust, or advance directives. Nevertheless, it can be a helpful addition to any estate plan.
If you have questions, please contact the Millhorn Elder Law Planning Group at The Villages. Our lawyers have years of experience creating individualized estate plans, and we can help you, too. For more information, please call us today to schedule your free consultation.