Start the New Year by Updating Your Estate Plan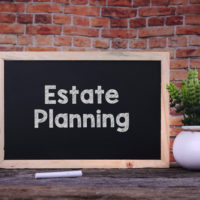 Many people still have no estate plan. Or the estate plan they have in place remains incomplete and will not serve them in good stead in the event of incapacity or death.
Each year, millions of people set New Year's resolutions. At Millhorn Elder Law Planning Group, we encourage you to make 2019 the year you finally sit down and create a full estate plan.
Update (or Create) a Will or Trust
You might already have basic estate planning documents like a will or a trust (or both). However, when was the last time you looked at it? Chances are, if 10 or more years have passed, then it is probably time for an update.
Here are common reasons to update a will or trust:
You have married or divorced
You have adopted or given birth to a child
You sold or lost significant property
You have gained a significant amount of property or assets
If any applies, then it can make sense to take a fresh look at your estate plan. For example, you might have bought some investment properties. If you died, then whoever you named to receive the residuary of your estate will probably receive those properties. This might not be your preferred beneficiary, so you'll need to update.
Finally Create Advance Directives
Even if people have a will or trust, many are missing advance directives, which are just as essential to any estate plan. Advance directives you need include:
A living will, to identify what treatment you want and don't want if you become incapacitated
Designation of Health Care Surrogate, to identify the person who can make health care decisions for you in the event you are incapacitated
A financial power of attorney, to designate someone to handle your finances when you can no longer do so on your own.
You can find fill-in-the-blank forms online, but creating advanced directives this way leaves a lot to chance. You might not be able to think through different contingencies, so it is best to meet with an attorney.
Make Your Estate Planning Documents Easy to Find
If you were involved in a car crash, would your family know where to find your advance directives or your will? If not, then it is almost as if these documents were never created. In 2019, commit to making sure that your estate plan is easy to find.
You should probably avoid leaving everything on your computer, since most people will not have the password. Instead, some people create binders of important documents and keep them in a prominent position in their home. Other people distribute copies to the representative named in the document. Find an option that works best for you, but make sure that they are easy to find.
Get the Assistance of an Elder Law Attorney at The Villages
The above are only some of the building blocks essential to any estate plan. Depending on your circumstances, you may need to draft additional legal documents to fully plan for the future.
Contact Millhorn Elder Law Planning Group today. You can work closely with one of our attorneys to identify what you need and create a lasting estate plan. Contact us at 800-743-9732 to schedule your free consultation.
https://www.millhorn.com/the-importance-of-estate-planning-for-unmarried-couples/