The 6 Types Of Guardianship In The State Of Florida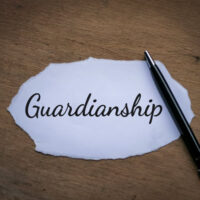 The state of Florida offers six basic types of guardianship. Going over what these are, and speaking with a guardianship attorney, will allow you to determine which guardianship arrangement is most appropriate. 
What Is Guardianship? 
Guardianship is a term that refers to an individual who has been given the ability to manage either the personal activities of another person or the resources of another person.
No one can be appointed as a guardian unless the person that they are the guardian of is unable to manage their personal activities and/or resources on their own.
Just as an example, if an elderly individual is not of sound mind and unable to properly manage their finances, then a guardian can be appointed.
The act of appointing a guardian ensures that this elderly individual's finances are managed properly, thereby preventing them from being misused or misappropriated in one manner or another.
Outside of the previous example, some people are unable to manage their activities properly – making day-to-day decisions for an individual with dementia, for example – and, when this is the case, a guardian can be appointed.
The act of appointing a guardian when an individual cannot manage their personal activities ensures that this individual can remain healthy and taken care of, even if they are unable to do so on their own. 
What Are The 6 Types Of Guardianship In The State Of Florida? 
Within the state of Florida, there are six basic types of guardianship. And, with that in mind, these six types of guardianship are as follows:
Full Guardianship – A full guardian is appointed when an individual is unable to manage nearly every single aspect of their life.
Limited Guardianship – A limited guardian is appointed when an individual is partially incapacitated and, as such, unable to manage some of their activities.
Voluntary Guardianship – A voluntary guardian is a guardianship arrangement in which the individual needs some help managing their activities but can terminate the guardianship at any time.
Emergency Temporary Guardianship – An emergency temporary guardian is appointed when an individual has an immediate need for a guardian due to property loss or danger.
Guardian Advocate Arrangement – A guardian advocate arrangement is an arrangement in which an individual with a developmental disability and/or mental health disorder needs someone who can assist them in managing personal activities or giving informed consent for important medical decisions.
Preneed Guardian – A guardian who is appointed due to the individual's belief that they may become incapacitated and only allowed to act as a guardian when/if this happens.
Every single one of the six types of guardianships outlined above is unique. Given this fact, someone who needs a guardian will likely qualify for only one type of guardianship, depending on their current needs.
Just as an example, someone who cannot manage their activities or finances, among many other aspects of their life, may be appointed a full guardian who can help them throughout every part of their day-to-day life.
On the other hand, someone who is partially incapacitated, due to a medical issue, but still able to think clearly and manage their finances, may be appointed a limited guardian.
The exact guardianship an individual should pursue is completely dependent on their health and, in turn, their ability to manage the different facets of their life.
Speak With A Florida Guardianship Attorney Today 
A guardianship arrangement ensures that you, and/or your loved one, are taken care of. Speak with a Florida guardianship attorney at the Millhorn Elder Law Planning Group and we will assist you in finding and developing the best possible guardianship arrangement.
Sources: 
law.cornell.edu/wex/guardianship
disabilityrightsflorida.org/disability-topics/disability_topic_info/types_of_guardianship